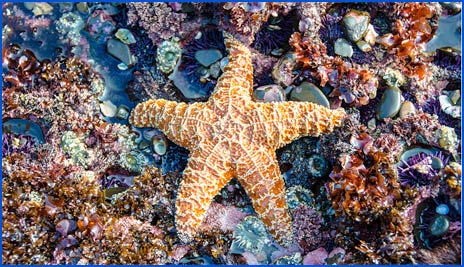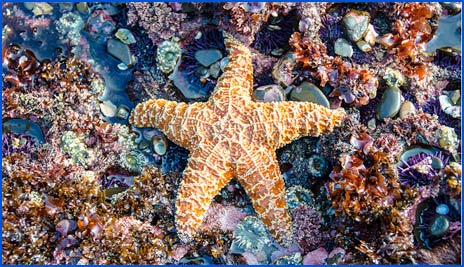 The Tale of Two Athletes: The Story of Jumper and The Thumper is the title of another new children's book whose purpose is to help kids either avoid or escape the trap of overweight. The authors are a married couple who have a real-life practice. M. Christopher Griffith, M.D., is a psychiatrist and Jeana R. Griffith, Ph.D., is a clinical psychologist, and their book is subtitled "A True Story on Understanding and Combating Childhood Obesity."
The two athletes named in the title are college kids who work together on maximizing their health and reaching their dreams. The story is framed by the change enabled in a tween-age girl called Jasmine, who joins just such a program as the one created by the the authors. The book's publicity says:
Jumper becomes a physician and The Thumper becomes a professional football player. The story then takes an abrupt turn, but in the end personal tragedy is turned into triumph… The Griffiths are combating childhood obesity through an innovative, multi-disciplinary approach that incorporates mental health, nutrition and exercise. Their ideas focus upon obesity and the mental health needs associated with underserved and minority populations.
Just by coincidence, both authors are associated with prominent institutions in Atlanta, Georgia, the state where public opinion has been boiling about the anti-obesity public service billboard ads created by Children's Healthcare of Atlanta. Perhaps this is why the designers of a computer game/helping program called "Zamzee" chose Atlanta as one of their test cities.
Mya Frazier tells us that "Zamzee" was created as a for-profit venture by a nonprofit foundation known as Hope Lab, which is run by the fellow who invented eBay and his wife. This is not their first experiment in the area of beneficial virtual experiences. Previously, Hope Lab created a video game that is designed to help kids with cancer stay on schedule with their meds.
"Zamzee" works like this: The parents put some money into an account to eventually buy special prizes. The child accumulates points toward the purchase of those prizes, which are tangible things like iPods. Apparently, the child can also spend the Zamz currency within the game, like people do in Second Life. The difference is in how they earn the currency — not by sitting on their bottoms, gazing at a flatscreen. Nope, these kids get their points by moving around and exercising.
Frazier describes a typical Atlanta participant:
Malica Astin, 11, never paid much attention to how much physical activity she got. But one day she played basketball while wearing a small activity tracker called a Zamzee on her waist. Later, she plugged it into a computer's USB port and uploaded the data captured by the device's accelerometers… Zamzee… is testing the notion that the addictiveness of games can be harnessed to solve a seemingly intractable social ill — in this case, childhood obesity. Rather than focusing on weight loss or diet, Zamzee hopes to reward movement of any kind in children 11 to 14, the ages when, according to research, physical activity drops precipitously.
Filmmaker Alex Lau wants to produce a multimedia project called Go! Go! Kids!, encompassing not only a television series but a video game "designed to get kids to exercise through interactive adventures." Lau says:
Each episode would feature our 8-year-old host, Morgan, as she leads the audience through an imaginary adventure that requires Morgan and the kids at home to overcome obstacles, which are actually exercises in disguise. For example, in our pitch video, Morgan wants to take the audience to the beach… On the way to the beach, they play with a starfish (stretching), learn how to surf (cardio), and play with a beach ball when they finally reach the sand (cardio).
The first step was to make what the show biz folks call a pitch video, a five-minute movie to use as a calling card when seeking collaborators and financing to further the project. Lau used Kickstarter, a website through which independent creators in all fields can garner the means to complete the initial stages of their projects. In this, he succeeded.
The message of Childhood Obesity News is, of course, the danger of food addiction and the necessity to recognize that food addiction exists. While exercise is generally a good thing, and offers many benefits, it's not the whole answer to keeping kids in a normal weight range. Dr. Pretlow says:
I don't feel exercise should be touted as a solution for childhood obesity. The Go! Go! Kids initiative pushes the stretching-cardio-cool down conventional exercise approach. Additionally, obese kids become seriously out of breath and experience joint pain from cardio exercise. And, focusing on exercise distracts from the underlying problem of being hooked on highly pleasurable foods.
Many good things can be said about physical activity. On the most basic level, a child who is busy playing with virtual starfish will probably not be eating at the same time. And physical activity is one of the alternatives, when a child scrolls through a list of possible choices for something to do instead of eating. In other words, exercise plays an important role, as long as the caveat is observed that it is a coping skill, not a cure.
Your responses and feedback are welcome!
Source: "New Book Tackle's Childhood Obesity Through an Inspirational Children's Story," PRWeb, 05/14/12
Source: "Virtual World Takes on Childhood Obesity," Mashable, 05/16/12
Source: "Go! Go! Kids!," Kickstarter
Image by Oxymoronical (Dave Townsend), used under its Creative Commons license.