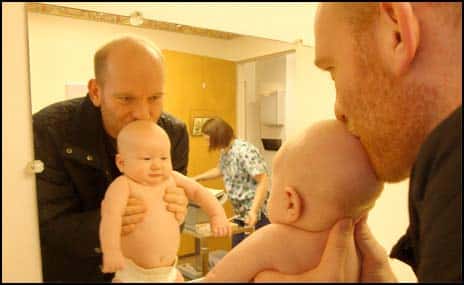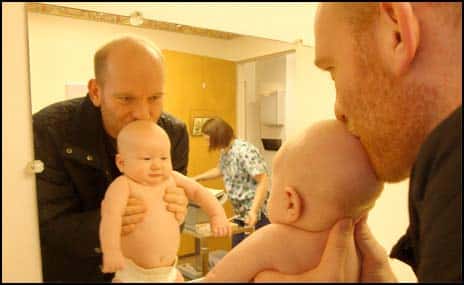 When Dr. Pretlow was interviewed about childhood obesity by KGO Radio host Joanie Greggains, he made a remark that was perhaps tongue-in-cheek, and perhaps not:
The ideal health professional is the health professional that has been overweight and has lost the weight, or is currently trying to lose the weight along with the child. It could be a team effort.
The idea of a partnership rather than a top-down dictatorship has a certain appeal, especially in a place with an egalitarian tradition, like the USA. In a sense, the patient is always "wrong," the one who needs to be "fixed." Having one's own doctor for a weight-loss buddy would be quite an adventure.
Whether this is a whimsical notion or a promising innovation, it certainly doesn't mean that obesity is the first or only quality that parents should look for in a pediatrician. In fact, the main quality is mental rather than physical, and that quality is attitude.
In 2009, a study of the attitudes held by health care professionals about obesity reminded everyone in the field that enlightenment is not always as widespread as we would like to think. The Abstract says:
Analysis indicates that attitudes toward overweight patients, although primarily still negative, have improved over time. Findings indicate that care dispensed to obese patients is not as likely to be affected by health care providers' attitudes as in the past. Implications include the need for additional research, awareness education, and practice guidelines.
So, the attitude is better than before, but still primarily negative. That is cold comfort to parents looking for solutions that will not drive troubled children even further into the wilderness of counterproductive behaviors.
Last year, a report from the National Institute of Medicine, sponsored by the Robert Wood Johnson Foundation, addressed the problem of identifying children at risk for obesity, and made recommendations for the edification of various types of health professionals and child care facilities. The information is very useful to parents also, because it helps them to understand what to look for in the course of filling their children's needs.
It's already difficult enough for parents to escape a state of denial about their children's weight problems. If the denial is extended and enabled by health care professionals, no one's best interests are served:
Health professionals should measure infants' weights and lengths and the body mass indexes of young children as a standard procedure at every well-child visit… [T]hese professionals can counsel and support parents in promoting healthy habits in the home as well… The solution requires a multi-pronged approach that includes identifying when young children show signs of excess weight, promoting healthy eating, increasing physical activity and ensuring adequate sleep.
Child-minders, whether in the public or private sector, are advised that at least a quarter of the total time should be spent in active play, and that joining them in active play is a good idea. Any child between two and five years old should definitely not spend more than two hours per day relating to an electronic screen. The confinement of children in cribs, high chairs, and even bouncing chairs should be minimal, so children can move around freely, with proper supervision, of course.
If a pediatrician tells parents about what to look for in a day-care center, it not only helps them make a good choice, but reflects well on the pediatrician who would, after all, be expected to know this kind of thing.
Your responses and feedback are welcome!
Source: "Health care professionals' attitudes about obesity: An integrative review," Applied Nursing Research, 09/22/09
Source: "Healthy eating, activity and sleep needed to curb childhood obesity," PSU.edu, 06/24/11
Image by eyeliam, used under its Creative Commons license.