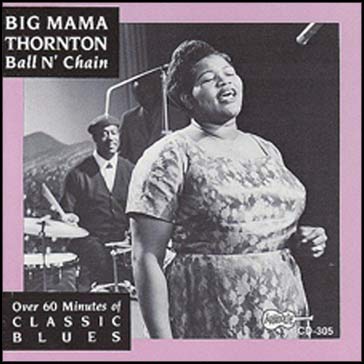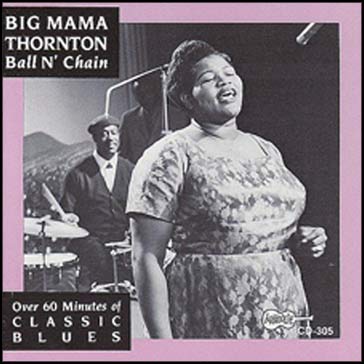 Two years ago, a childhood obesity study made big news by confirming that all waistlines are not created equal. For Clinical Psychiatry News, Kate Johnson summarized:
Extreme obesity is on the rise in children and adolescents, and certain ethnic/racial minorities face a higher risk than do others… [M]ore than 6% of subjects aged 2-19 years met the criteria for extreme obesity, with the highest rates seen in Hispanic boys aged 6-11 years and 12-19 years (11%), and black girls aged 12-19 years (12%).
Extreme obesity is the kind a person can die from, sooner rather than later. The raw numbers were huge: 710,000 kids, all enrolled with Kaiser Permanente, and an accumulation of close to two million patient visits. The study authors, led by Corinna Koebnick, Ph.D., also of Kaiser Permanente, wrote:
Analogous to the concept of 'pack-years' for smoking patients, extremely obese children may suffer cumulative effects of their 'pound-years'…
It rarely pays to generalize, and, of course, many other ethnic groups also have this trait, but the African American population has traditionally been known for family cohesiveness around food. No matter how poor or fragmented, families had a strong cultural tradition of getting together over meals. Whether gathered for a holiday or a funeral, the family would find its center in the kitchen where starchy, high-fat foods were lovingly prepared in abundance. It's hard to abandon traditional practices, especially when they are so bound up with nurturing, caring, and bonding.
Black America has also been more accepting of physical bulk. Back in the day, skinny little Josephine Baker went over to Paris to get famous, but at home, Bessie Smith was the goddess of song. Nobody cared how hefty she was, or how big any of the other super-size divas were who followed in her footsteps. Anticipating the philosophy of "It's not a bug, it's a feature," they added "big" to their names and got on with singing. As for the fans, priorities were assigned — a voice was a voice, and besides, when there was no television — who cared?
A recent New York Times opinion piece by novelist Alice Randall, writer-in-residence at Vanderbilt University, stirred up some controversy with its many provocative statements, of which these are samples:
Too many experts who are involved in the discussion of obesity don't understand something crucial about black women and fat: many black women are fat because we want to be.

Chemically, in its ability to promote disease, black fat may be the same as white fat. Culturally it is not. I know many black women whose sane, handsome, successful husbands worry when their women start losing weight. My lawyer husband is one.

A room full of thin affluent people applauding the idea of forcing fatties, many of whom are dark, poor and exhausted, to exercise appalls me. Government mandated exercise is a vicious concept.
Randall invokes the work of Andrea Elizabeth Shaw on the historical roots of this phenomenon, and her theory that "the fatness of black women has often functioned as both explicit political statement and active political resistance." At the same time, common sense impels her to acknowledge that approximately 80% of adult black women are overweight, and one out of four has diabetes.
Despite her own ambivalence, Randall has changed her own family's way of doing things, and makes a public plea:
I call on every black woman for whom it is appropriate to commit to getting under 200 pounds or to losing the 10 percent of our body weight that often results in a 50 percent reduction in diabetes risk.
In reaction to Randall's piece, Dr. Maya Rockeymoore of Global Policy Solutions (a program whose purpose is to help policymakers address childhood obesity) exercised her pen The Huffington Post. She reminds us of the often blatant disconnect between opportunities for healthy living and the economic struggles of many black families.
Yes, she says, there are food deserts, entire neighborhoods where fresh healthful food is almost impossible to find. And yes, there is a lot of cunningly devised advertising specifically designed to sell junk food and sugar-sweetened beverages to black youth.
Dr. Rockeymoore sent out word through her online social network to gather opinions, and found agreement on the cultural and environmental aspects. Another factor was also mentioned, one that rings a bell around here at Childhood Obesity News, the food-as-drug paradigm. Check out this quotation:
Could it be possible that my Facebook friends are right when they say that African-American women, who are more likely to live in poverty and the least likely to ever be married, are self-medicating their depression by using food as an opiate? I'm not sure. But I do know that new research pointing to the addictive and toxic properties of sugar are likely to provide further clues about the psychosocial and biomedical aspects of this epidemic in black communities.
It seems that many of this researcher's informants view the problem through the psychological food dependence-addiction lens. And now, at least to some extent, she does, too.
Your responses and feedback are welcome!
Source: "Across Specialties Over 6% of Children Are Extremely Obese," Clinical Psychiatry News, 05/10/10
Source: "Black Women and Fat," The New York Times, 05/05/12
Source:  "Are Black Women Obese Because We Want to Be?," The Huffington Post, 05/08/12
Image of Big Mama Thornton is used under Fair Use: Reporting.