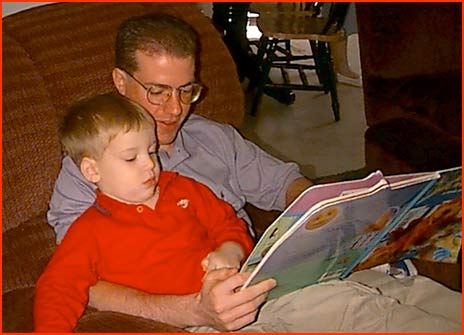 A guy named Steve Almond published a book about sweets, and going by the clues in a review from a blogger called Kim, it sounds ambivalent, if not downright schizophrenic. The title is Candyfreak: A Journey through the Chocolate Underbelly of America.
According to the reviewer, Steve Almond is really funny, and habitually keeps as many as seven pounds of candy in his home at all times, and his story is like "chocolaty food porn." But then, there is a quotation from the book, where Almond says:
I have a hard time defending the production of candy, given that it is basically crack for children and makes them dependent in unwholesome ways, and given that much of our citizenry is bordering on obesity (just about what we deserve) and given that most of the folks who grow our sugar and cocoa are part of an indentured Third World workforce who earn enough, per annum, to buy maybe a Snickers bar, and given that the giants of the candy industry are, even as I write this, doing everything in their considerable power to establish freak hegemony over what they call 'developing markets,' meaning hooking the children of Moscow and Beijing and Nairobi on their dastardly confections.
Interesting. Meanwhile, from Australia comes a children's book with a rude title that will not be quoted here, but we will reveal that the author is Sharon Cooper and her day job (along with her husband) is running a nursery that supplies supermarkets with fresh produce. They are against chemical additives, and speak glowingly of their "superfoods" which are full of phytonutrients, substances said to strengthen the immune system and reduce the risk of degenerative diseases.
WebWire passes along a quotation from Cooper:
We want to share our strategies, perfected over years of professional experience, for everything from soil preparation and natural pest control to including superfoods in diets and helping children to understand the benefits of a healthy lifestyle and prevent childhood obesity.
Here is what to expect from the story itself:
This fun-filled book delivers important healthy lifestyle and healthy eating messages to children in a humorous way, through the invention of characters who talk in the language children can relate to. The book follows Superfood Spike's plight to convince his friend Junkfood Jimmy that junk food is bad for his health…
Kevin McMahon is the author of another children's book, this one designed to be read to kids ages six to eight, and suitable as a "read alone" book for nine-year-olds and older. It's titled Manny McMoose and His Chubby Caboose, and Elizabeth Yerkes tells us all about how it came to be written. Author McMahon began life as a fat kid — he was McMoose in real life. One of his concerns is how kids have it even worse today, with cyber-bullying in addition to the face-to-face kind.
In fact, the book's main topic is bullying, which McMahon knows from personal experience, having been called "Porky" by the neighborhood ice-cream vendor. It's also, he says, a "classic story of a victim who becomes a hero."
Now McMahon is a psychologist, working with grade-school kids in a public school system. When he visits schools to give readings from the book, he asks audience members to raise their hands if they have every been bullied for any reason. Generally, four out of five kids admit to having been bullied at some point.
Beth Carswell, in a piece called "The Skinny on Fat in Fiction," offers a whole page full of obesity-related books, including some with juvenile characters. She mentions the classic, Lord of the Flies, with its character named Piggy, and absolutely disapproves of the stereotyping engaged in by J. K. Rowling in the Harry Potter books. Nor does she like Patti Stren's I Was a 15-Year-Old Blimp, because:
The main point readers will take away from the book is that she is fat and unhappy at the beginning, and thin and happy at the end.
Blubber, by Judy Blume, earns a much higher approval rating thanks to what Carswell sees as her honest portrayal of bullying in all its ugliness. She also appreciates that Blume's lessons are not too obvious or preachy. It seems to the reviewer that in contemporary life, overweight is the only remaining socially acceptable target for bigotry. Carswell suggests that in the real world, overweight is incidental, while in fiction, it seems to be a character's single defining trait:
If a character is fat, it's a struggle for them, and often the central theme of the book. It often goes hand-in-hand with unflattering character traits, such as laziness, sloppiness or greed… It has been used to demonstrate psychological problems (often to be physically shed later in the story, in symbolic synchronicity with the shedding of the burden of secrets, or shame, or a repressed past)…
When it comes to books written for young people on the subject of obesity, and even fiction with obese characters, there seems to be a wide spectrum of opinion and acceptability. Several posts about them can be found right here at Childhood Obesity News.
Your responses and feedback are welcome!
Source: "Review: Candyfreak by Steve Almond," Sophisticated Dorkiness, 10/29/10
Source: "Aussie Author Reveals the Secrets to Beating Childhood Obesity in New Book…," WebWire, 05/07/12
Source: "'McMoose' turns childhood obesity story into book," The Westerly Sun, 02/19/11
Source: "The Skinny on Fat in Fiction," AbeBooks.com
Image by hoyasmeg (James Emery), used under its Creative Commons license.