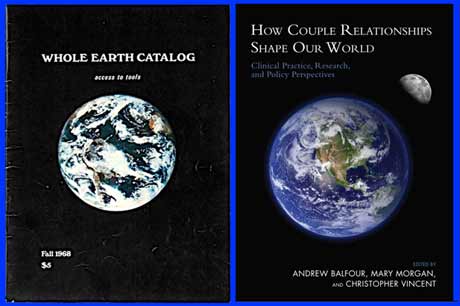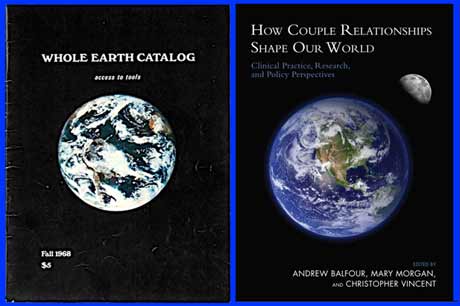 It's easy to see why parents are fed up with being blamed for the childhood obesity epidemic. The unconscious thought of a caring yet overburdened parent might run something like this: "It's all too much! We're responsible for having their teeth straightened. We are supposed to make sure they have some religious background, and then get them into a good college. And now, we're supposed to keep them from getting fat? "
Well, yes, it seems that we are. And doing that to the best of our ability is a more urgent priority than a lot of other things. It's not an arbitrary judgment, it's an acknowledgment that the basic, primal responsibility of parents is to provide the big three — food, clothing, and shelter. Obesity prevention comes under the heading of food, and the responsibility begins prenatally.
In the United Kingdom, the Tavistock Centre for Couple Relationships has published a book called How Couple Relationships Shape Our World, whose contributors see the responsibility as beginning with the relationship between a child's mother and father. The editors are Andrew Balfour, Mary Morgan, and Christopher Vincent. The book's cover artwork is an homage to the venerable Whole Earth Catalog, suggesting that its subject deserves consideration as widespread and weighty as was accorded to the operating manual of the Peace and Love era.
The publishers explain that the book matters because:
… [R]esearch has shown that divorce, or the breakdown of long-term, intimate couple relationships, can increase the chances of depression, suicide and anxiety disorders. Research also indicates however that even physical health problems such as heart disease, and diabetes are related to the quality of couple relationships, as are increased alcohol consumption, poorer blood glucose control and increased likelihood of childhood obesity.
Family relationships have measurable consequences. The playwrights of ancient Greece knew it, Sigmund Freud knew it, and it's about time the human race got this stuff figured out. Professor Brett Kahr, who wrote the book's foreword, says:
The children of chronically conflicted couples will be much more likely to develop a plethora of psychological and physical problems including impaired school performance and a greater chance of obesity and clinical depression.
His personal belief is that as many as 90% of conflicted couples can be helped to have better relationships, and that these relationships are the bedrock upon which the future rests. The book is aimed at therapists and counselors, setting out the theory, and its intended audience also embraces policymakers at every level of government, because the authors have included many helpful ideas toward the setting of official agendas.
In another hemisphere of the globe, the Longitudinal Study of Australian Children inspired a TV series that has chosen 11 children to follow closely over the years. The segment called "Episode 1, Life at 3 — Fighting Fat" describes the state of research and points out some key factors in the obesity epidemic, and presents evidence that biology is part of the cause, but not all of it.
For instance, Ben, the smallest of a set of quintuplets, seems destined to become an overweight adult, and the show explains how this could be. The segment explores such questions as:
Does looking into Joshua's ancestry reveal why some kids eat too much? Will Shine be at risk of becoming obese simply because she lives in a low-income postcode?
The study guide (downloadable PDF) for teachers and parents' groups, written by Marguerite O'Hara, follows the case histories of each of the 11 children with regard to their health, and suggests questions to be discussed, such as:
What are some of the reasons the parents of Ben (and some of the other children's parents) give for finding it hard to control their own weight?
It's easy to see why parents are fed up, and all that negative emotion can and should be gathered, and shaped into action against appropriate targets, such as cynical manufacturers and advertisers who take advantage of children's innocence and trust by using beloved cartoon characters to sell junk food, and so forth. There are plenty of available targets.
Your responses and feedback are welcome!
Source: "New Book Launch – How Couple Relationships Shape Our World," KarnacBooks.blogspot.com, April 2012
Images of Whole Earth Catalog and How Couple Relationships Shape Our World are used under Fair Use: Reporting.