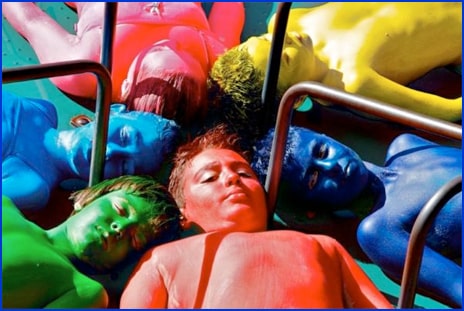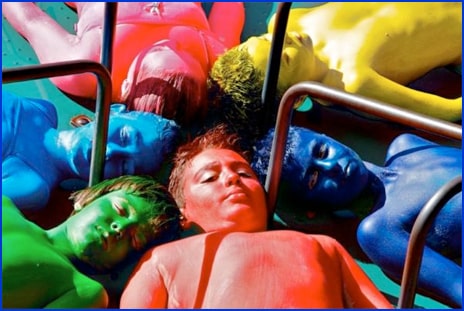 In the past week or so, Childhood Obesity News has looked at several medical conditions or comorbidities associated with obesity, including diabetes and the muffin top menace:
Less talked about are the psychological damages children and adolescents with weight problems often suffer. But the truth is that low self-esteem, discrimination and isolation in connection with obesity can be just as devastating as the physical aspects and can make matters even worse.
Those are the words of clinical dietician and health writer Timi Gustafson, who has been absorbing the ideas of Dr. Kelly Brownell. As director of Yale's Rudd Center for Food Policy and Obesity, Brownell is widely listened to and highly regarded. He is very concerned about the effects of teasing, because children do not have much psychological armor, and are more likely than adults to internalize scorn and criticism.
Feeling out of place and unwanted, children who are teased or bullied can lose their motivation for achievement. They can become behaviorially dysfunctional and socially isolated and depressed. They can wander onto the path of addiction, including addiction to food. Listen to this:
A study conducted by epidemiologists at the University of Michigan found that people who were overweight during their high school years were significantly less likely to pursue higher education or professional carriers and were more at risk of unemployment and dependency on welfare programs than their normal-weight peers.
This is a recipe for societal disaster, and Brownell is known for advocating community participation at all levels, in order to make sure that all children have access to nutritious food and opportunities for healthy exercise.
LA Times writer Jeannine Stein looked at a study published in the International Journal of Obesity, concerning which children are likely to miss school and why. The researchers collected data on 1,387 kids in the 6 to 11 age group and 2,185 in the 12 to 18 age demographic. That's a lot of kids, and out of them all, measured by BMI, 16% were found to be overweight and 19% were obese.
Not surprisingly, it seems that overweight and obese kids tend to miss more days of school than kids within normal weight range. But this was only true among the younger children, not the tweens and teens.
As to why this should be so, alas, the study authors could only offer theories. Which there is nothing wrong with. Theory is another word for "avenue for further study." Stein briefly notes the ideas:
The missed days… could be indicative of parents' mental illness or socioeconomic status. But if weight is the reason kids are missing school, a number of factors could be to blame, including a fear of being bullied, of being teased, or of being embarrassed about participating in physical activities. Physical problems linked with obesity, such as asthma and sleep apnea, they added, could be an issue as well in missing school days.
This is an awful lot of "could" and "may." But just because all the loose ends of cause and effect are not neatly tied up, it does not mean these matters are trivial. Awareness of the emotional and psychological effects of childhood obesity goes back a long way. One of the events that helped to raise consciousness was the publication back in January 2000, of "Childhood Obesity and Self-Esteem," by Richard S. Strauss, M.D. His conclusion stated:
Obese Hispanic and white females demonstrate significantly lower levels of self-esteem by early adolescence. In addition, obese children with decreasing levels of self-esteem demonstrate significantly higher rates of sadness, loneliness, and nervousness and are more likely to engage in high-risk behaviors such as smoking or consuming alcohol.
Such studies have inspired many other health professionals to explore further, expand their sensitivity, take psychological factors into consideration, and adapt their practices accordingly.
Your responses and feedback are welcome!
Source: "Childhood Obesity, a Disease with Devastating Effects on Multiple Levels," Seattlepi.com, 03/18/12
Source: "Overweight and obese kids may miss more school than normal-weight kids," LA Times, 02/14/12
Source: "Childhood Obesity and Self-Esteem," Pediatrics, January 2000
Image by humanstatuebodyart (Eva Rinaldi), used under its Creative Commons license.