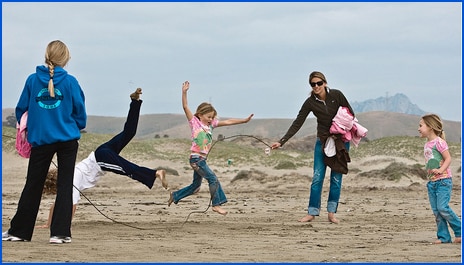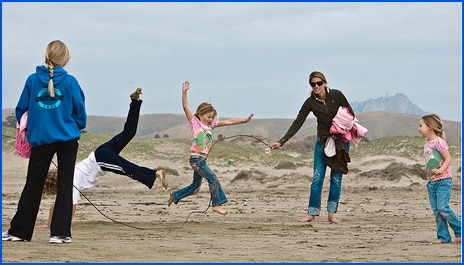 Sophocles wrote, "No one loves the messenger who brings bad news," and, according to folklore, the occasional emperor or general has executed the courier who delivered an unfavorable dispatch.
Childhood Obesity News has been looking at the closing of a Disney World attraction that was created in conjunction with the ultra-respectable Blue Cross/Blue Shield. The attraction was designed to address childhood obesity. Some individuals and groups complained bitterly that children's feelings would be hurt to the point of irreversible trauma. A powerful corporation bowed its head and shuffled its feet, and said, in effect, "Never mind, it was only a rough draft." Habit Heroes closed almost immediately, and perhaps prematurely, due to adverse public opinion.
Disclaimer: Although we did not read every word published about the Habit Heroes debacle, some unrepresented attitudes were notable by their absence. These things were not said:
1. No one was or would have been forced to buy a ticket or interact with the Habit Heroes exhibit. Attendance was/would have been entirely voluntary.
2. Let's try it out for a couple of years and see how it goes. Let's arrange a voluntary way for kids to report back on their reactions, after some time goes by, and give their feedback about whether the Habit Heroes experience changed their lives in any way.
3. If Habit Heroes had remained open, there were rumblings and muttered threats about a company-wide boycott. Out of all the dirty corporate dealings that activists might choose to wield their power against, surely there are at least a thousand targets more worthy of popular wrath. Disney put an enormous amount of money into this project, which is now wasted. A person could name a dozen corporations more deserving of punishment, without even breaking a sweat.
In November, we also looked at another bad-news messenger, the Georgia anti-obesity billboards. Controversy carried over without a break into the new year. Typical was a New York Times opinion piece by KJ Dell'Antonia, who reported that the Obesity Action Coalition had written to the Georgia Children's Health Alliance and told the campaign's creators that it was:
… purely fuel for the fires that represent the nonstop onslaught of teasing and bullying that America's children, affected by childhood obesity, face daily.
Rowing against the current, Dell'Antonia wrote:
The problems that obese children face, like hypertension and bullying, won't be lessened by ignoring them. I suspect that the children who posed know that better than the adults who created the ads. With the help of those kids, Strong4Life has put faces on the 'issue' and made finding solutions — individually and collectively — even more pressing. I appreciate strong talk and blunt words for a problem that needs both.
But, in general, appreciation was thin on the ground. For Wired, Nicole Howley wrote:
I'm the first one to say that childhood obesity needs to be curtailed, but … This campaign has gone too far and is only going to increase bullying and self-esteem issues over weight. This is the wrong way to go about combating childhood obesity. Overweight children are going to see these pictures and automatically begin to think they are worthless, which can cause more eating issues and resolve the problem.
Other critics called the ad campaign shocking, in-your-face, victim-blaming, and nothing but scare tactics. They used dramatic phrases like "culture of shame" and "climate of hate." The National Eating Disorders Association came out against the Georgia campaign.
Fat Boy Thin Man author Michael Prager dished out a fair share of blame to insufficiently attentive parents who complain about what a hassle it is to make healthful meals, and contributed these further thoughts:
Calling attention to child obesity is a good thing, and I don't see these kids, or those they represent, as being shamed… If the parents of a third of America's children were exposing them to benzene, or using asbestos in their pillows, or doing other things that threatened their long-term health — and their reason was that it was hard not to, most people would not stand for that.
Your responses and feedback are welcome!
Source: "Georgia's Tough Campaign Against Childhood Obesity," The New York Times, 01/03/12
Source: "Is GA's Controversial Childhood Obesity Campaign Pushing it?," WiredPRNews.com, 01/04/12
Source: "It's *still* not shaming, to me," MichaelPrager.com, 01/06/12
Image by mikebaird (Mike Baird), used under its Creative Commons license.