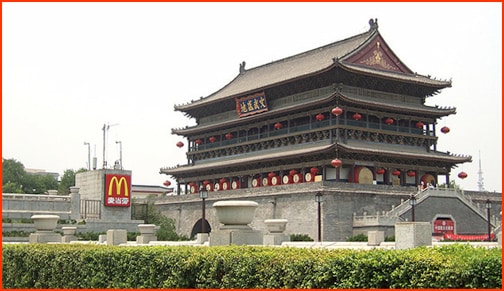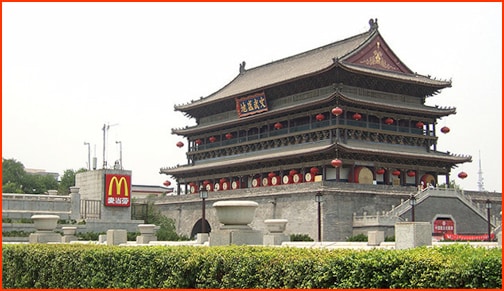 Forbes magazine staffer Kashmir Hill explored the phenomenon of the McDonald's Twitter fiasco, described by some as "social media trashing" and a "social nightmare." What happened was:
Last week, McDonald's launched a Twitter campaign using the hashtag #McDStories; it was hoping that the hashtag would inspire heart-warming stories about Happy Meals. Instead, it attracted snarky tweeps and McDonald's detractors who turned it into a #bashtag to share their #McDHorrorStories. […] McDonald's had paid for the privilege of having their hashtag promoted on the Twitter homepage, but they quickly realized this wasn't helping their brand.
Naturally, it was the responsibility of Childhood Obesity News to investigate further. Yes, in the Twitter stream there is an uncomfortable number of references to throwing up and worse. "Hospital," "foreign object"– these are not the words a manufacturer wants associated with its products. One rude person equated a visit to the fast-food giant with "getting my children started early on morbid obesity." Another claimed to have lost 50 pounds in six months after quitting both a McDonald's job and McDonald's meals.
The corporation tried to abort the crowdsourced campaign, but, in cyberspace, no one can hear you say, "Stop it!" They quickly switched tweet strategies and tried to get customers to be nice in the #littlethings category. But that brought on the hate even worse. One social media expert pointed out that the whole Twitter #McDstories approach was ill-conceived. Instead, the company should have asked its Facebook fans, a self-selected group of well-wishers, for their tales of happy times at McDonald's.
Alexis Madrigal, senior editor at The Atlantic, extended props to Kashmir Hill for coining a useful new term, saying:
A bashtag is what happens when a company (McDonald's) tries to start a promotional hashtag (#McDStories) and users use it to hate on said company.
In his book The Lexus and the Olive Tree, Thomas L. Friedman visited Malaysia and interviewed the locals about the fast-food craze. (Today's photo is from another exotic place, Xi'an, China.) Friedman was told by a Mr. Ismail:
Anything Western, especially American, people here love. They want to eat it and be it… They want to be associated with America… walking into Kentucky Fried Chicken in the rural areas of Malaysia is the cheapest trip to America many Malaysians will ever be able to take.
Another informant told the author:
… [F]or a Malaysian kid today the big treat is going to Pizza Hut. Globalization is Americanization. Elites here say 'You should not have McDonalds' but for the little people, who don't get to travel to America, they have America come to them.
Which may explain why the Brits look forward to the opening of the world's largest McDonald's, for the 2012 Summer Olympics in Stratford. This behemoth will have a footprint of 32,000 square feet and feed substances of questionable nutritional value to 1,500 customers at a time. Todd of Cheese-Burger.net tells us:
There will be four McDonald's locations within the Olympic Park… two for spectators, one in the media center, and one in the Athletes' Village.
Olympic athletes eat that stuff? Really? Maybe the Athletes' Village branch is just for their trainers and the press. It certainly would not look well for the world champions to be upchucking. Or worse.
Your responses and feedback are welcome!
Source: "#McDStories: When A Hashtag Becomes A Bashtag," Forbes, 01/24/12
Source: "Neologism Watch: From Hashtag to Bashtag," The Altantic, 01/24/12
Source: "World's Largest McDonald's Coming to London Olympics," Cheese-Burger.net, 07/22/11
Image by Harald Groven, used under its Creative Commons license.