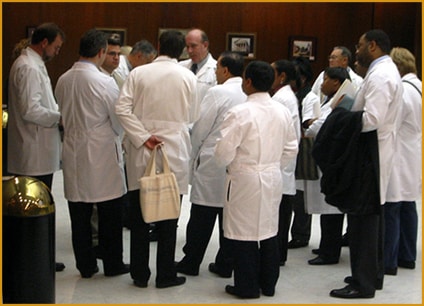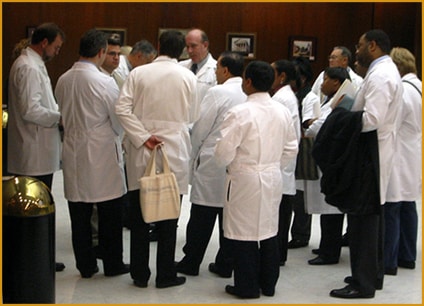 Dr. Pretlow equates food cravings to withdrawal symptoms, and, as he repeatedly points out, the vast majority of Weigh2Rock kids really want to know how to resist cravings.
Young people are at a disadvantage because they don't always have control over the things in their environment, like the groceries their parents bring home. On the other hand, young people have a great advantage, because if some kind of intervention takes place early enough, maybe they won't get all the way into food addiction, and the chore of resisting cravings will not be quite so much like withdrawal symptoms.
A recent article by Susmita Baral is based on information from "A Cognitive Experimental Approach to Understanding and Reducing Food Cravings," published in Current Directions in Psychological Science in May of 2010, but you need a subscription to read the whole thing. Basically, two psychologists, Eva Kemps and Marika Tiggemann:
[…] reviewed the latest research on food cravings to answer one question: Why do we get intense desires to eat certain foods?
In other words, this was one of those meta studies, or studies of studies. There is a lot of interpretation involved in any project of this kind, because the source studies were undertaken with different populations and parameters. Various elements have to be weighted, and adjustments have to be made, and that means value judgments and interpretation are involved.
And why is "the latest research" a selling point here? It seems like researchers would want to cast the net as widely as possible. Funding gets harder and harder to find, and researchers need to make the most of existing resources, such as other studies. At any rate, Kemps and Tiggemann tracked down some very promising leads, including one that Childhood Obesity News will discuss in more detail soon (concerning dynamic visual noise), and another notion that seems counterintuitive, and as if it could easily backfire:
A new study published in Science found that mental imagery — the culprit behind cravings — can help control them. Specifically, the study found that people who imagined themselves indulging in treats ate less of the actual foods than those who didn't visualize eating.
Kemps and Tiggemann also note that some University of Exeter researchers found that chocolate cravings can be quelled by taking a 15-minute walk. They mention psychological acupuncture, also known as the Emotional Freedom Technique or EFT, which has been used to treat such problems as phobias, addictions, and post-traumatic stress disorder. This involves tapping on the body's pressure points while focusing the mind and verbalizing positive intentions.
It sounds pretty wild, but check this out:
Psychological acupuncture has been shown to be successful in reducing food cravings for up to six months in people who are overweight or obese… Food cravings significantly reduced after just four, two-hour sessions and were maintained at a six-month follow-up.
Mardi Chapman wrote those words about the work of Griffith University's Dr. Peta Stapleton, who found that the technique helps to "over-ride emotional eating at a sub-conscious level," and has great potential for long-term success. To see it in action, here is a video demonstration.
Your responses and feedback are welcome!
Source: "The Science Behind Craving," Splashlife, 06/09/11
Source: "Tapping away desire for those favourite foods and snacks," griffith.edu.au, 04/17/10
Image by Waldo Jaquith, used under its Creative Commons license.