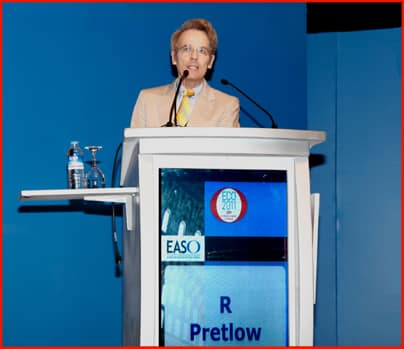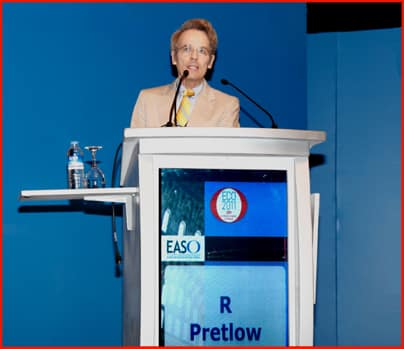 Dr. Pretlow was extensively quoted by Marsha McCullouch, R.D., who interviewed him as one of the main sources for an article titled "Is Your Child Overweight?" in the print publication LiveRight. The topics are stress and food cravings in children, and what parents can do.
Jill Escher's website End Sugar Addiction is the home of Sugar Addiction Awareness Day (SAAD), a new effort to raise awareness about the scary reality of sugar addiction. Childhood Obesity News is happy to be listed by SAAD as a location offering relevant information and support. It's also a pleasure to see Overweight: What Kids Say included on the "Helpful Resources" page.
Dr. Pretlow's metaphor for the childhood obesity epidemic, the expression "Perfect Storm," has really caught on, and we have noticed the phrase used in other places. Here is a recent mention, which quotes Dr. Victor Strasburger of the American Academy of Pediatrics, who wrote,
We've created a perfect storm for childhood obesity — media, advertising, and inactivity. American society couldn't do a worse job at the moment of keeping children fit and healthy — too much TV, too many food ads, not enough exercise, and not enough sleep.
And, of course, Childhood Obesity News is still enjoying the choice of Dr. Pretlow's work as lead article in the peer-reviewed medical journal Eating Disorders. It's called "Addiction to Highly Pleasurable Food as a Cause of the Childhood Obesity Epidemic: A Qualitative Internet Study." Dr. Pretlow's study was conducted over a 10-year period, involving 29,406 subjects aged 8 to 21. The mostly teen girls (94% were female) provided long-term answers to questions such as: "Why do you overeat? Why do you struggle to lose weight? What works to help you lose weight? What sort of weight-loss help should schools offer? How could your doctor be more effective?"
Michael Pollan has published six major books about food, and this is a capsule description of his latest, Food Rules:
Written with the clarity, concision and wit that has become bestselling author Michael Pollan's trademark, this indispensable handbook lays out a set of straightforward, memorable rules for eating wisely, one per page accompanied by a concise explanation.
Here's the thing. Michael Pollan requested a review copy of Overweight: What Kids Say. Okay, maybe the average person doesn't quite get what that means. Maybe only other writers can understand and truly appreciate what an honor it is, when such a busy and in-demand public figure shows an interest in one's work. Trust us, it's kewl!
*****
COMIC RELIEF
For an irreverent look at the food industry, with plenty of adult-ish humor, check out some of the offerings at Cracked.com, such as "The 6 Most Horrifying Lies the Food Industry is Feeding You" and "Fastfood Meals for Failures." Another fascinating piece is "5 Horrifying Food Additives You've Probably Eaten Today," which is quoted here:
Deciphering food labels is tricky business. They're filled with lots of multisyllabic words that border on being impossible to pronounce, chemicals that sound like they could kill you just by touching them, and much, much worse.
Adam Brown's photo essay will likely also reveal something about sugar that you didn't know.
Your responses and feedback are welcome!

Source: "Is Your Child Overweight?," LiveRight-digital.com, 09/11
Source: "Media, advertising and inactivity: A perfect storm for childhood obesity," VirtualMedicalCentre.com, 07/15/11
Source: "5 Horrifying Food Additives You've Probably Eaten Today," Cracked.com, 03/11/08
Image: Dr Pretlow's presentation "Addiction to Highly Pleasurable Foods as as Cause of the Childhood Obesity Epidemic" at the ECO 2011 Conference in Istanbul.