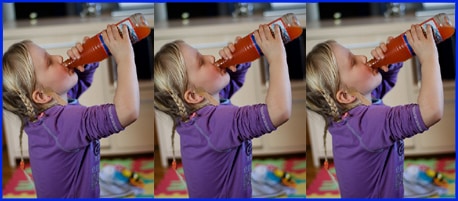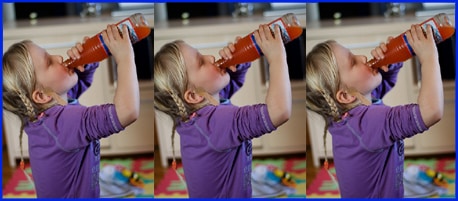 Last time, we looked at the much-criticized link between Coca-Cola and the American Academy of Family Physicians (AAFP). Dr. Michael Siegel talks about this, and more, in the explicitly titled "The Two Biggest Reasons Why the ADA, AAP, and AAFP Should Not Take Money from Coca-Cola and Other Big Food Companies." Dr. Siegel is a professor at Boston University, in the Department of Community Health Sciences. For a quarter of a century, his main concern has been quashing the tobacco industry.
His bio says,
He testified in the landmark Engle lawsuit against the tobacco companies, which resulted in an unprecedented $145 billion verdict against the industry.
Dr. Siegel has quite naturally turned his attention to the very similar machinations of Coca-Cola and other gigantic food corporations, and the "partnerships" they have formed with not only the AAFP, but the American Academy of Pediatrics (AAP) and the American Diatetic Association (ADA). He says these partnerships…
… aid the marketing plans and marketing efforts of these companies, undermine the integrity and public health mission of these supposedly public health-committed organizations, and directly undermine the public's health itself by helping to market unhealthy products.
The title promised two reasons why the AAP, the AAFP, and the ADA should not take the money. Coca-Cola also has partnerships with the National Heart, Lung, and Blood Institute, the American Cancer Society, the American College of Sports Medicine, and the Preventive Cardiovascular Nurses Association.
Coca-Cola's annual report for 2010 is quoted, with its worry about how…
… negative publicity resulting from actual or threatened legal actions against us or other companies in our industry relating to the marketing, labeling or sale of sugar-sweetened beverages may reduce demand for our beverages, which could affect our profitability.
Dr. Siegel draws the obvious conclusion:
Thus, Coca-Cola directly acknowledges that a negative public image impacts its bottom line — profits — and therefore, that improving its public image will do the opposite: increase Coke sales.
So, first, any Big Food company that initiates one of these partnerships expects to gain huge public relations benefits, polish up its corporate image, and use the opportunity to sell more of the very products that are harmful and contributory to the childhood obesity epidemic. Second, Dr. Siegel believes, the professional organizations are…
… supporting companies that oppose virtually every state-specific public health policy related to improvement of school nutrition, reduction of junk food and soda consumption, and environmental health and safety. Regardless of its public statements, Coca-Cola is clearly opposed to virtually all state legislation proposed by public health groups to improve school nutrition and reduce the consumption of unhealthy, sugar-sweetened beverages.
Depending on how you look at it, Coca-Cola is either impartial or two-faced, because it also gives financial support to the Grocery Manufacturers Association. What does the GMA do with the money? SourceWatch says,
The Grocery Manufacturers Association gave $110,884 to federal candidates in the 2006 election through its political action committee — 20% to Democrats and 80% to Republicans… spent $1,420,000 for lobbying in 2006. $780,000 went to eight lobbying firms with the remainder being spent using in-house lobbyists.
And what does the GMA lobby against? Taxation of candy and sugar-sweetened soft drinks, and even the basic courtesy of disclosing the ingredients on the package. The GMA also wields its influence against the establishment and enforcement of nutrition standards in schools.
So, through their acceptance of and collaboration with Coca-Cola and its ilk, the professional organizations indirectly support efforts to undermine the battle against childhood obesity. Dr. Siegel says,
Just like the tobacco companies used to do, Coca-Cola is talking out of one side of its mouth, and out of the other, it is working behind the scenes to oppose the very measures that it purports to support.
For casting aspersions on the too-cozy relationships between science and commerce, this author has reaped a whirlwind of scorn. How does he react to personal attacks? With increased conviction, saying,
… it is clear to me that I have struck a nerve somewhere and that the defensive reaction is due to an underlying realization that these corporate partnerships are not sustainable if these organizations are to retain any semblance of integrity.
Your responses and feedback are welcome!

Source: "The Two Biggest Reasons Why the ADA, AAP, and AAFP Should Not Take Money from Coca-Cola and Other Big Food Companies," tobaccoanalysis.blogspot.com, 04/15/11
Source: "Grocery Manufacturers Association," SourceWatch
Image by Ernst Vikne, used under its Creative Commons license.