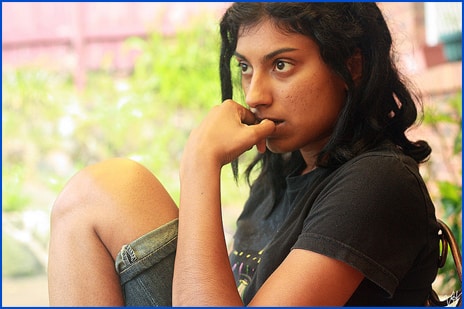 "Everything You Know Is Wrong" could probably extend to Part 108, but rest easy, this will be the last one for a while. The Office of National Drug Control Policy tells us that the two main worries of parents are childhood obesity and drug abuse (which nowadays appears to consist mainly of the abuse of prescription medications, not the black-market substances).
As we learn from Steve Carmody, this had been determined by a University of Michigan poll whose results were released in mid-August. Carmody says,
The University of Michigan C.S. Mott Children's Hospital has been asking parents for five years what's their greatest health concern when it comes to their children. Obesity has topped the list since it started. But this year illegal drug use tied for the top spot.
This should not surprise anyone because the two problems are basically one problem: the human proneness to addiction, including food addiction. Many other news sources in the recent past have emphasized that childhood obesity and drug abuse are the two greatest concerns, or at least that is what people tell opinion-gatherers.
Of course, other surveys produce other results, namely, a lower concern ranking for childhood obesity. Here are the words of Dr. Sarah Hampl, medical director of Weight Management Services at Children's Mercy Hospitals and Clinics in Kansas City, which also did a survey:
The survey illustrates that parents need help connecting the dots between having an overweight child and what their future health consequences may be.
This opinion survey also found that 80% of parents agree that they themselves have the greatest potential to fight childhood obesity. The researchers also learned that only 5% of parents support the idea of weight loss surgery for kids, and only 6% are in favor of seeing parents lose custody of their dangerously obese offspring. Only 16% of parents support the idea of medication, at least when it comes to combating obesity. (The Children's Mercy website offers the full survey results as a PDF file.)
How much similarity is there between what someone tells a pollster and the way they actually live their lives? A ScienceDaily article from July suggests that maybe not everybody is so concerned. In the United Kingdom, University of Bristol researchers looked at parental responses to letters from doctors about their obese children. The story says,
The study, led by Dr Jonathan Banks from the University's School of Social and Community Medicine and published July 27, 2011 in the British Journal of General Practice, has found that when families were presented with an opportunity to discuss their child's weight with their GP, fewer than one in six families engaged in a weight-related discussion with their GP, and fewer than one in 11 were referred for any weight-management service.
Several philosophers have remarked that tragedy is not the conflict between right and wrong, but the conflict between two different kinds of right. Same goes for a person or a society. Tragedy happens not when we are called upon to choose between good and evil, but when we are faced with a choice between good and good.
Case in point: the controversy over whether parenting an extremely obese child should be categorized and dealt with as child abuse, and whether the state is justified in taking morbidly obese children from their parents and putting them in foster homes. This is the kind of debate where there is bound to be a lot of caring and a lot of strong feeling, on every side.
Of course, the natural impulse of people is to say, "Let's look at the statistics." A rational person would want to see information about a large number of obese children who were turned over to foster care, and also for a large number of obese children who remained with their families while some other kind of intervention was implemented. And also, information about what happened when nothing was done.
To be truly meaningful, a study on the subsequent lives of dangerously obese children would need a five-year followup, and a 10-year followup, and so on. Likewise, a meaningful study of the eventual outcomes of bariatric surgery performed on children and teenagers. It's important to know what to expect 30 or 40 years down the line. Obviously, we can't know.
The results of any therapy are sometimes short-term and sometimes long-term, and often the reaction is delayed. And even when good results are achieved in one area, there is usually the potential for something else to go badly awry. And even when a solution is scientifically proven to "work," sometimes it is morally repugnant to a portion of or all of society.
Your responses and feedback are welcome!

Source: "Drug Abuse Tops List of Health Concerns for Children in Recent Adult Study," Whitehouse.gov, 09/06/11
Source: "U of M poll finds parents worry about childhood obesity and illegal drug use most of all," Michigan Radio, 08/15/11
Source: "New Survey Shows Obesity Ranks Low on List of Ailments Parents Think Warrant Medical Attention," The Sacramento Bee via PR Newswire, 09/10/11
Source: "New UK Research Identifies GP and Parental Reluctance to Address Childhood Obesity," ScienceDaily, 07/27/11
Image by Vinni123 (Vinni), used under its Creative Commons license.