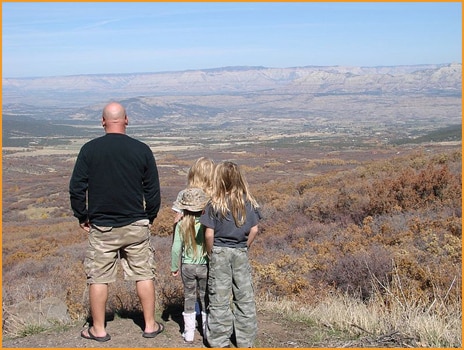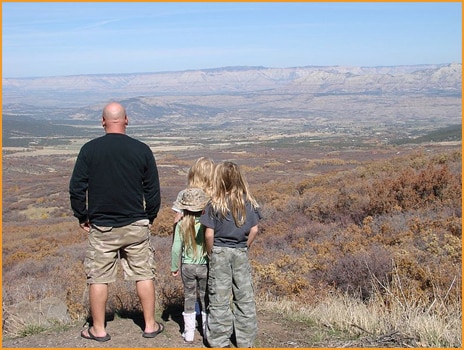 Both of the articles mentioned here today are worth reading in their entirety, but we'll just give a little tantalizing taste. For the Bangor Daily News, registered dietician Marcia Kyle put together some hints toward a sane and healthful on-the-road eating plan, with obesity prevention in mind. For a family traveling by car, not much culinary equipment is needed — a small number of ice packs and a small cooler.
The more supplies you buy at home before the trip, the lower will be the total expenditure for food. This is good old-fashioned wisdom that's been around a long time, and it's just as true now. Even if you belong to a national discount chain and can supposedly shop anywhere, you never know what conditions might apply once the car is in motion. Weather, road construction, getting lost in a strange city — don't take a chance. Shop ahead.
Kyle provides a whole list of recommended road foods, especially for breakfast. It may or may not be true that a good breakfast will minimize the urge to overeat throughout the day, but travel is stressful even under the best circumstances, and nutrition is an important foundation for the ability of body and brain to deal with whatever the day brings.
Dinner is probably the best meal to have in a restaurant, and there are plenty of suggestions here about how to indulge without over-indulging. The main warning is to stay away from buffet-style eateries because the temptation to pig out is tremendous. At restaurant stops, Kyle urges parents to take charge. Order milk for the kids, and make it non-negotiable.
As for the supplies stocked in the car itself, we will reveal what is probably her most important suggestion:
My travel pantry purposely excludes sweetened beverages and includes water as the only option. And yes, kids and even adults will drink water when they're thirsty.
Kyle reminds us that, weather permitting, lunch at a roadside picnic area can be a splendid and refreshing break for the travel-weary family. There is an opportunity for peacefulness and play that a restaurant may not offer. And, most important, considering that it is, after all, a vacation trip and a perhaps rare opportunity for family togetherness, try to jazz it up a little. Kyle says,
One of the memorable experiences my family had on our last trip was a detour that included a stop at a u-pick-it farm. We ate berries fresh off the bush, reconnected with nature and got a much-needed stretch break.
Eileen Ogintz's advice on traveling with kids, in the Hartford Courant, is a bit more upscale, and goes into considerable detail about the types of offerings that restaurants make available. She begins with a lament and a question:
I'm so tired of hotels and resorts touting kids-eat-free programs limited to traditional kids menus. Do we want to encourage children to eat a steady diet of mac and cheese, chicken fingers, hot dogs and fries?
No, we do not. So, here are the tips for the conscientious parent. Look for a place that will serve (at a suitably reduced cost, of course) smaller portions of anything that is considered grownup food. Ognitz knows of children who appreciate half-size orders of foods that are thought of as sophisticated and adult — and which are much more nutritious than what passes for the all-too-typical kids' menu. She adds,
And if you think your kids won't touch such stuff, give it a try. Travel is about new experiences, expanding horizons — and what better way to do that than through food?
Having noticed a trend toward healthier choices for kids, even in such notoriously oblivious venues as theme parks, the author is generally optimistic. Some of the many places she recommends might be on your travel route.
Your responses and feedback are welcome!

Source: "Eating on the road: Plan ahead for a healthy vacation diet," Bangor Daily News, 06/24/11
Source: "Taking the Kids: Eating healthier on the road," Courant.com, 08/18/11
Image by jakesmome (Vicki Watson), used under its Creative Commons license.