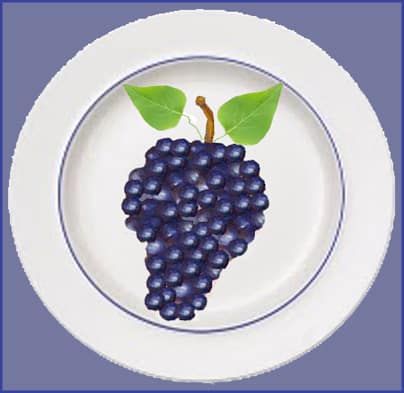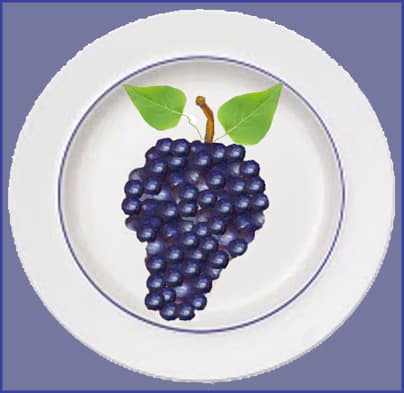 A complete list of things that parents can do to avoid childhood obesity would probably contain 7,000,000 items, but fortunately it's not necessary to know all of them. One thing a parent can do is to be aware of a child's priorities. A little kid is pretty much hard-wired to value your attention above anything else. If you catch them during that span of years, you're golden. It might even be possible to start a lifelong habit of communication. How do you spend time with a kid and maybe even talk about important things without making it into an uncomfortable interrogation?
Maybe your child would like to sit at the kitchen table and watch you carve a carrot into strangely shaped pieces, and talk about stuff, and eat the odd-looking pieces of carrot sculpture. You're the grownup, so you handle the paring knife, but he might enjoy taking a fork and making grooves down the sides of a carrot before eating it. Your child might enjoy this more than eating a bag of candy alone in front of the TV. You never know until you try. Spending some quality time with a little kid can divert her or him from the junk food demands.
Here's a fun project, pictured on this page. Cut a pear in half, take out the core, and lay it on a plate. Slather it with — well, my mom used softened cream cheese, which probably wasn't such a good idea. Yogurt might work for glue. Wash some grapes and cut them in half, and let the child stick them onto the pear half. Put the pear stem back on the other end, add a couple of leaves, and, voila! It's a bunch of grapes.
Have you ever tried pouring pancake batter into the frying pan in the shape of a child's initial? This kind of special attention is meaningful, and it might turn out that your child would rather eat one customized, personalized-initial pancake than a whole stack of mundane round ones. Kids love to play with food, we know this. Apply some imagination to the concept. If you're feeling low on imagination, there are plenty of resources that show how to have a good time hanging out with a child and playing with food. ChopChop Magazine comes to mind, and there are many others.
Liz Snyder reports on how to achieve better nutrition, better literacy, fewer eating disorders, and fewer high-risk behaviors, citing a recent new discovery:
In a groundbreaking study, researchers at University of Minnesota found that teens who ate at least 3 (notice it's not 6 or 7, busy moms!) meals a week at a family table had an astoundingly different attitude towards food…
She suggests that parents adapt, when it seems reasonable, to the habits of teenagers, for instance, by sending a text message instead of yelling up the stairs that dinner is ready. Kids may pretend to be indifferent or bored by the idea of a shared family meal, but Snyder notes that kids in the study admitted their positive feelings about it to the researchers, the positive feelings which they had successfully masked from their parents.
Working moms took a hit recently, although the purpose of the upsetting study was to help, not to blame them. This is explained by Rita Watson, a relationship columnist for The Providence Journal, who earned a degree in Public Health from Yale University. The study in question, "Child Development," originated from American University. Watson consulted lead author Taryn W. Morrissey, Ph.D., about what it all means. She writes,
The team used data from 990 school-age children between the ages of 8 through 12. Morrissey emphasized, 'Our study is not a 'guilt-inducing' finding; maternal employment per se does not lead to increased child BMI [body mass index] — rather, the constraints working parents face while trying to negotiate work and family demands present the issue.'
What the researchers suggest is that our society find better ways to support working mothers. It might be helpful to disseminate more information on the preparation of quick, easy, healthful meals. Another thing that could help would be affordable child-care programs that include healthful food and lots of physical activity. But even the most harried working mother can, hopefully, find a way to create at least three sit-down-together family meals in a week.
And once you've got the kids around that table, keep it light. You would be amazed how many people who were raised in the family-table tradition thought of those meals as the most miserable part of the day. This is not the time to bring up emotionally laden topics or engage in a constant round of correction. It's not a time for cross-examination about grades or other controversial subjects. If you're lucky enough to have a co-parent at the table, it's definitely not the time for the adults to be sniping at each other over the kids' heads. Stress during dinner isn't good for anybody's digestion or future eating habits.
Your responses and feedback are welcome!

Source: "Real Food, Real Kids, Real Love: 10 (surprising!) ways to raise a healthy eater," Ieatreal.com
Source: "Working moms and child obesity, a perplexing issue," Projo.com, 03/08/11
Image courtesy of the Childhood Obesity News.