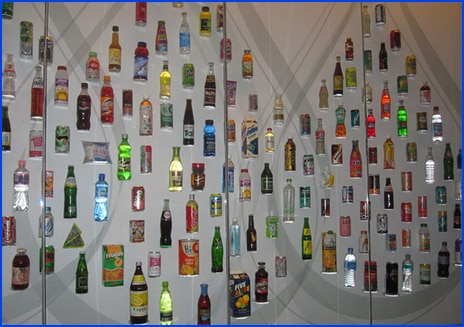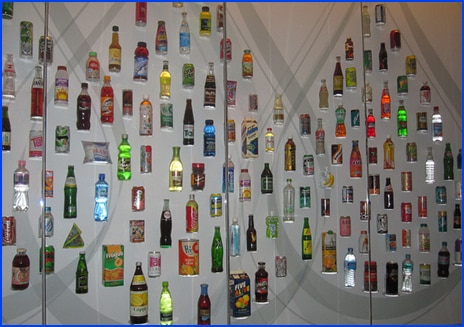 Every time the idea of a tax on soda pop is mentioned, the debate grows lively and centers around some basic issues: Why pick on soda? Will people stand for it? Will food corporations put up with it? Has a soda tax actually been shown to reduce childhood obesity?
The soda tax movement received a huge boost in 2009 from the work of Dr. Thomas R. Frieden and Kelly D. Brownell, Ph.D., whose conclusion, as they wrote in the New England Journal of Medicine, was:
Sugar-sweetened beverages (soda sweetened with sugar, corn syrup, or other caloric sweeteners and other carbonated and uncarbonated drinks, such as sports and energy drinks) may be the single largest driver of the obesity epidemic.
The single largest driver of the obesity epidemic — that's heavy! So, really, among the activists, the preferred terminology is sugar-sweetened beverages or SSBs. This is an important distinction. The anti-tax faction has argued that sales of carbonated soft drinks have decreased, but obesity is still growing, so it couldn't be their fault.
This can be refuted by pointing to a rise in sales of non-carbonated beverages, all the sweetened teas and vitamin waters, and fruit juice with added sugar or high fructose corn syrup. Fizzy drinks are the usual suspects, and all these newly fangled unfizzy drinks are the new kids on the block who have just been rounded up and pointed a finger at.
Working out of the Rudd Center for Food Policy and Obesity at Yale University, the researchers found that the average American eats and drinks somewhere in the neighborhood of 300 calories per day more than the average American of several decades ago, which does tend to add up. They figure half of those extra calories come from SSBs.
Drs. Brownell and Frieden learned that if the price of SSBs is raised by 10%, the consumption rate goes down by 7.8%. Other studies have also shown that when soda pop is more expensive, people drink less of it. This alone may not be enough to end obesity, but the authors suggest "that is hardly a reason to take no action."
Dr. Pretlow counts SSBs as junk food and would like to see restrictions on the sale of junk food and fast food to minors. He also recommends banning junk food and fast food in schools, and in the vicinity of schools. A lot of people don't realize what a huge contributing factor the SSB habit is. In Overweight: What Kids Say, Dr. Pretlow wrote,
Which foods should be taxed or restricted? Simply ask overweight kids which foods they have the most problem resisting.
As it turns out, asking is not so simple. Apparently, most young people do not categorize soda as a food, so a question aimed at identifying the most addictable foods is likely to miss the mark. When the question is framed differently, kids will name soda as a substance they are unable to quit.
The health case against sugary drinks has been made many times. The stuff is definitely bad for us, and we know it. So it's one of those "sin taxes," the theory being that the substance itself should be made to pay for some of the damage it does.
Actually, more than 40 states have small SSB taxes already, so it's not like a totally new concept, but continues to be controversial. People are most likely to vote for a soda tax when the revenue is promised to some kind of childhood obesity prevention program.
California is always ahead of the curve in these matters. The California Center for Public Health Advocacy (CCPHA) commissioned a 2009 survey whose results showed:
Among children, the study found that 40 percent of young children (2-11 years of age) are drinking at least one soda or sugar-sweetened beverage every day. Adolescents (12-17) represent the biggest consumers, with 62 percent (over 2 million youths) drinking one or more sodas every day — the equivalent of consuming 39 pounds of sugar each year in soda and other sugar-sweetened beverages.
Yikes! Last year, another CCPHA survey found 56% of Californians, which is just a little more than half, in favor of a soda tax. And who knows? They may have changed their mind by now. It was later reported that a bill asking for a one-cent-per-ounce tax was recently shelved by the state's Assembly Revenue and Taxation Committee. CCPHA claims that such a tax could raise $1.7 billion dollars per year to be spent on childhood obesity prevention programs.
In the great metropolis of the east, we learn from Jaya Saxena that one in five residents of New York City receives food stamps. These things are hard to keep track of, but it's estimated that between $75 and $135 million per year of that food stamp money is spent on SSDs. Mayor Bloomberg launched a plan to ban the use of food stamps for sugar-sweetened beverages, and at least try it out for two years, which would require special permission from the U.S. Department of Agriculture.
New Yorkers have also been subjected to some rather disgusting anti-soda television ads. Not surprisingly, for backup, the mayor refers to the opinion of Dr. Brownell:
The government spends hundreds of millions of dollars a year buying beverages that have been linked to risks for obesity and diabetes. These conditions cost the government and taxpayers billions of dollars a year in costs paid by Medicaid and Medicare.
Next: Taxation of Sugar-Sweetened Beverages, Part 2
Your responses and feedback are welcome!

Source: "Ounces of Prevention — The Public Policy Case for Taxes on Sugared Beverages," NEJM, 04/30/09
Source: "Bubbling Over: Soda Consumption and Its Link to Obesity in California," Health Policy, 09/09
Source: "Majority of Californians support soda tax, poll finds," Beverage Daily, 04/21/10
Source: "Big Soda Not Happy About Bloomberg's Food Stamp Soda Ban," Gothamist, 04/30/11
Image by Like_the_Grand_Canyon, used under its Creative Commons license.