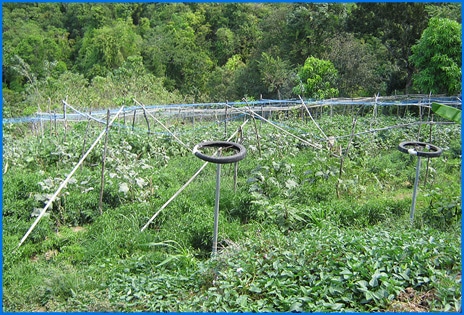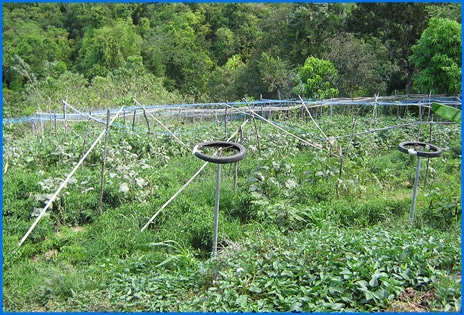 Most anti-childhood obesity programs, whether they are prevention-oriented or cure-oriented, have one thing in common: they need money. Whether the source of funds is the government, a foundation, or an eccentric millionaire with a mattress full of large-denomination currency, somebody is going to make a decision about who gets the money. Who is more deserving? The donors may have different criteria, but they will all arrive at the point of making a judgment about who is most deserving.
Who are the most deserving clients? Do we want a program that helps teenagers who weigh over 400 pounds and have already undergone a stomach stapling that didn't take? Or do we want to buy a year of Garden Based Learning for a whole classroom full of five-years-olds? It's so easy to think, "The government should do this or that." But pausing to reflect on the many sides of these issues could give a person a head cramp.
It's not enough to know what works; we also have to figure out who can most benefit from the limited pool of help. Some say, treat the worst first. When resources are abundant, it's doable. But in a battlefield situation or a disaster situation with little hope of relief, you go by a different triage plan, and you don't treat the worst first. You let them go, and treat the saveable ones.
Some might say, with the economy in the shape it's in, getting a program funded is a battlefield scenario. You have to look at what will produce the greatest good for the greatest number, and write your grant proposal accordingly. So there are a lot of layers to the problem, and a lot of voices steering the concern in different directions.
For instance, we talked about an important meeting between various food policy folks, who were gathered together by NPLAN (National Policy & Legal Analysis Network to Prevent Childhood Obesity) and CED (the Ludwig Community and Economic Development Clinic). The assembly was also supported by a grant from the Robert Wood Johnson Foundation. The authors of the report "Farm Bill 2012: Building Coalitions for Change" are Allison Tait and Lang Liu of NPLAN. The warlike aspect of it all is emphasized by this section of the report:
The prospect that scarce funding could discourage coalition-building efforts was a concern shared by all panelists. One stakeholder's project could be sacrificed to fund another stakeholder's new idea, pitting potential allies against each other.
In other words, all these organizations are competing for the spoils. How can they be friends? From the workshop's very frank discussion about money, we learn that…
Every panelist mentioned the difficulty in obtaining funding for new or expanded programs in the current economic environment. Congress is currently operating under "pay-as-you-go" rules, which means that any new spending authorization must be paid for by increased tax revenue or a cut in funding to another program. All participants predicted a difficult political fight simply to maintain funding for current farm bill programs.
The farm bill is divided into ten sections or "titles," of which one is Research. The workshop participants characterized research as vital, because that is exactly what long-term farm policy and food policy ought to be based upon. Yet, strangely…
…the amount of research funding available in the farm bill is tiny compared with the level of funding the National Institutes of Health (NIH) receives.
This reflects the dichotomy we mentioned earlier. The NIH is actively defeating serious medical conditions right now, whereas research is trying to plan for the future. Broadly speaking, one is in the prevention business and the other is in the curing business. The participants didn't use the word triage, but triage is what they were talking about. Which proposals are most likely to receive funding? Some people thought it would be a good idea to go for
…the start-up capital costs of developing a particular element of local food systems–for example, a mobile slaughterhouse that would allow more local meat to be processed, or local canning operations that would process fruits and vegetables from the area in bulk… Another recommended strategy was to look for policy change opportunities that do not require new expenditures, such as improving existing program structures and rules.
Yes, resources are limited. It's a sad day when an organization has to resort to such an un-dynamic plan as "look for policy change opportunities that do not require new expenditures." It's kind of like throwing a bake sale to buy the playground equipment. Both are signs of a society that is running on empty and whose wheels are falling off. On the other hand, who can complain when bureaucrats take a fiscally conservative and responsible stance with the taxpayers' money? But there is hope. The report also suggests that…
…advocates could take a broad approach to find a way to increase funding for research on how food is grown by utilizing the connection between food and its effects on chronic disease. This framing would bring the issue into the realm of NIH, which has a much larger research budget.
Your responses and feedback are welcome!
Source: "Farm Bill 2012: Building Coalitions for Change (PDF)," NPLANonline.org
Image by treesftf (Trees For the Future), used under its Creative Commons license.