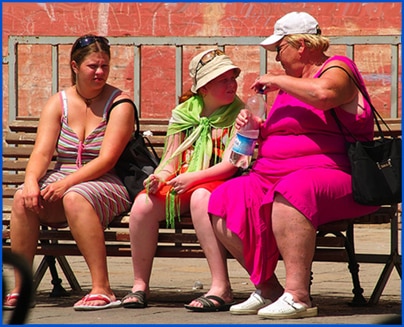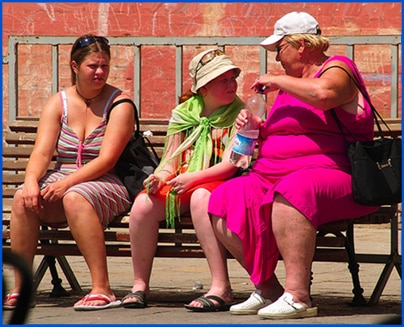 The online magazine Slate asked its readers for their best ideas about how to shrink childhood obesity. A dozen submissions were picked, reporter Christy Harrison tells us, half of them by the readers themselves. Six more were chosen by a panel of judges, all leaders in the field. Among the judges were medical doctors Amy Bentley and Natalie Digate Muth; associate professor Christina Economos; and a couple of childhood obesity experts we have mentioned before, Dr. David A. Kessler and Dr. David L. Katz.
The sixth judge was Dr. Marlene Schwartz, who happens to be deputy director of the Rudd Center for Food Policy and Obesity. Yes, that Rudd Center, the Yale University one, which announced real news about food addiction in early April. It was very perspicacious of Slate to obtain Dr. Schwartz's help with its crowdsourcing project on childhood obesity at this exact point in time.
The more traditional and solemn aspect of the study's accompanying report, "Neural Correlates of Food Addiction," is that it will be print-published in August by Archives of General Psychiatry, an offshoot of the Journal of the American Medical Association. The online sneak preview was a concession to the modern demand to have everything now — like fast food, for instance. The Slate article we are quoting came out a couple of weeks before news of Yale's landmark study was released.
And thanks, Slate staff and authors, for taking the trouble to create a brief summary of the basic thesis of each suggestion. Here follow some even briefer summaries and, of course, a few reactions. One of the readers' choices:
Push Play Instead of Push-Ups, by Matt Bowers:
He advocates spending public-health funds to make physical activity an intrinsically enjoyable experience for children (and adults).
There is nothing wrong with physical activity, and that goes for everybody, young and old. Another readers' choice idea advocates better sidewalks and bike lanes, along with a higher safety margin for pedestrians and bicyclists. These are worthy aims, and no doubt would result in people using their muscles more and getting good cardiovascular workouts. But if we pin our hopes on exercise as the antidote for childhood obesity, we are doomed to disappointment.
Likewise, we can't count on the healthy choices that would be made available by supporting local farmers markets. Yes, yes, it will be fabulous if everyone, including inner city residents, can get reasonably priced, locally-grown, in-season vegetables and fruits. After all, people do have to eat something, if they are to avoid an unhealthy dependency on processed pseudo-foods crammed with chemical additives, fat, sugar, salt, gluten, and other troublesome ingredients. But it will not help those who are already hopelessly addicted to junk food.
Change the Parent's Mind, Change the Child's Life, by HealthCoachRobyn:
We've got to start with the adults… Education, support and positive coaching have to begin at home. Let's support the whole family, and we will change the children.
That suggestion has more potential, provided that one of the things parents are taught is that there actually is such a thing as food addiction. The remaining readers' choice suggestion, the creation of one big online network where people interested in ending childhood obesity can sign up and connect, seems redundant. There already is a big network called the World Wide Web, and anyone interested in connecting with potential colleagues or like-minded activists, already takes care to let the world know how to get in touch.
Another favorite of the readers concerns a subject Childhood Obesity News has discussed more than once, the end of federal corn subsidies and, consequently, of so darn much high-fructose corn syrup in processed food. Now, which ideas did the judges pick?
Stop Being Afraid of the Food Industry, by Maria:
Nominated by four of the five judges, this proposal argues that the food industry needs to be held accountable for what it serves to children… Central to this is eliminating or sharply curtailing processed food advertising and radically altering food subsidies.
Another suggestion is to teach children how to deal with the pressures and temptations of the food environment. If it is limited to such simplistic pronouncements as "Just say no to chips," this approach is bound to fail. Likewise, the idea of making sure that basic food literacy is taught in classrooms. This is already done in many schools. Some believe too much of it is done. And a lot of kids, while willing to believe whatever they hear on TV, are stolidly resistant to anything the school system might wish them to learn. Actually, kids are pretty well informed about which of the foodlike substances are bad for them. What they need is help with the emotional situations that drive them to throw away good sense and eat like mindless robots.
Your responses and feedback are welcome!
Source: "'Time To Trim' Winners," Slate, 03/20/11
Image by colros (Sandra Cohen-Rose and Colin Rose), used under its Creative Commons license.