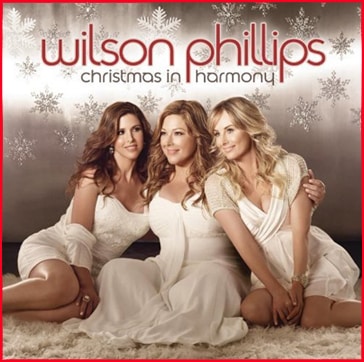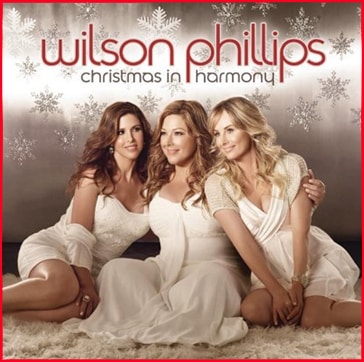 Carnie Wilson's dysfunctional relationship with her world-renowned musician father was, she feels, the root cause of her lifelong struggle with eating disorders. Then in 1993, her own singing group broke up. A couple of years later, Wilson admitted that she was a 300-pound food addict, and began to explore bariatric surgery as an option. She told interviewers that she felt there was no choice.
Why Wilson decided to have a gastric bypass in 1999 is pretty clear. Why she wanted to do it live, on the Internet, witnessed by millions of people, is less clear. Someone suggested that she is also addicted to attention. Of course, you could say that about anyone who works in show biz. People join bands and appear on TV for a reason, which could be called attention addiction. It's just that most performers and entertainers don't usually co-star with their own internal organs.
It was brave and admirable of Carnie Wilson to demonstrate how to muster up the courage to change a life. She strove to set a good example. Unfortunately, as subsequent events showed, it might have been exactly the wrong example. Okay, she did lose 150 pounds, everybody knows that. Half of a woman disappeared, and the remaining half seemed to be doing all right, for a while. She underwent plastic surgery to have loose extra skin removed from her arms, stomach, and other areas, and had her breasts perked up. Playboy magazine offered her half a million dollars to be a pinup girl, and she took them up on it, wearing a lovely mauve corset for one of the photos.
This precise type of opportunity could only have worked for the first person who tried it. Playboy has not featured another formerly fat, post-operative model since then. On the other hand, a large number of Playboy models have gone on to become overweight or obese. At any rate, for Wilson it seems to have been a very therapeutic and almost spiritual step. She told ABC news reporter Deborah Roberts,
This is my redemption. This is for all the women who are ashamed out there.
The singer told TV Guide's Lauren Kane that one reason her life had gotten unmanageable was disappointment over the breakup of her band. To the reporter, she said some words that could only have come from an addict, foreshadowing her ultimate inability to stick with the recommended post-op routine. Regarding the choice for surgery, Wilson is quoted as saying,
I kept reading how a lot of people felt free after the surgery, that they weren't so obsessed with food. I was really excited about that, because I could not satisfy my cravings, ever.
Oh, the euphoria-floating good times lasted for a while. In 2000, Wilson married guitarist Rob Bonafiglio. A couple of years later, her own Wilson Phillips group got back together. But she felt oppressed by an enormous weight, the responsibility of being a human symbol and the need to succeed on behalf of all overweight surgical candidates. If she failed, she would somehow be guilty of letting everyone down.
Harassed by anxiety, Wilson drank more and more, and ran into a phenomenon known as "addiction transfer." Apparently, she had not been warned that this could happen. Because the tiny stapled stomach would no longer let her continue to be a food addict, she soon became an alcohol addict. As she later told Oprah Winfrey,
The weight loss surgery didn't cause me to be an alcoholic. I'm a born addict.
Five years into the marriage, Wilson's husband delivered an ultimatum. If she ever hoped to have a child with him, she would have to sober up. One version is, she "stopped drinking right away" and became pregnant three weeks later. She has said that she didn't go to rehab, and has called herself "just a recovering alcoholic." At any rate, after all the worry about being the poster child for gastric bypass surgery, instead, she wound up being the poster child for addiction transfer.
Weight started creeping back. In 2005, baby Lola Sofia was born. By 2006, Wilson was a contestant on a TV show called "Celebrity Fit Club," which helped her lose 22 pounds, though not for long. In 2006, seven years after the surgery, she told TV personality Dr. Robin about the devastating impact of addiction to food, alcohol, and other substances. Acknowledging that no one should expect gastric bypass surgery to "fix" obesity, and emphasizing that the work of resisting addiction is constant, she said,
I used food as a coping mechanism for many, many years, and it was my best friend for a long time.
The following year, Wilson sat down with Bonnie Siegler of Women's Health Experience, and divulged that at some point she did have therapy and go through a 12-step program for a "brief bout with alcohol addiction." Plus, she had avoided fried foods for eight years! But despite her three-times-a-week workout, Wilson also admitted to a great fondness for the smell of baked goods in the air. She told the reporter,
Sugar is my downfall so I'm very careful with sweets… My great joy is cooking and baking for other people.
Uh-oh! But she hastened to add, for the sake of her two years of sobriety,
I'm here to get the message out that after you have a gastric bypass surgery, you need to focus on what's in your head. Before the surgery, you focus on it. During the surgery, you focus on it. After the surgery… it is ongoing forever.
In 2009, the couple had a second daughter, Luci Bella, and Carnie Wilson was once again hitting the scales at more than 200 pounds. Then, she took a job as spokesperson for Fresh Diet, a company that delivers food to people who are reducing their weight, starting at $1,400 per patient per month. She lost a few pounds, and gained them back again. But worse than that, in what the company perceived as a clear conflict of interest, Wilson started a home-made cheesecake company. So they canned her.
You're not gonna believe this, but there are even more complications to the story of food addict Carnie Wilson, which we will spare our readers. Bottom line: surgery alone won't do it. Surgery and dabbling in a little therapy won't do it. Even the formidable big gun, the 12-step program, won't do it, not alone. The steps don't work unless you work the steps, and that's an all-day job, every day, for the rest of your life.
Your responses and feedback are welcome!
Source: "Suddenly Skinny," Oprah.com, 10/24/06
Source: "Newly Slim Carnie Wilson to Pose for Playboy," ABCNews, 05/30/03
Source: "Carnie Wilson: Playboy Playmate?," TV Guide, 11/03/00
Source: "Carnie Wilson," Oprah.com, 10/31/06
Source: "A Lighter Life," Womens Health Experience, Spring 07
Source: "Carnie Wilson fired as Fresh Diet spokesperson for selling cheesecakes," Celebitchy, 11/26/10
Image of Christmas in Harmony album cover used under Fair Use: Reporting.