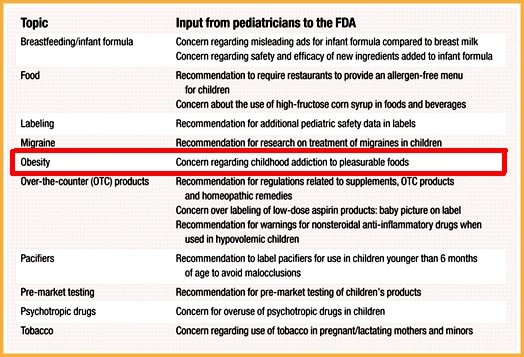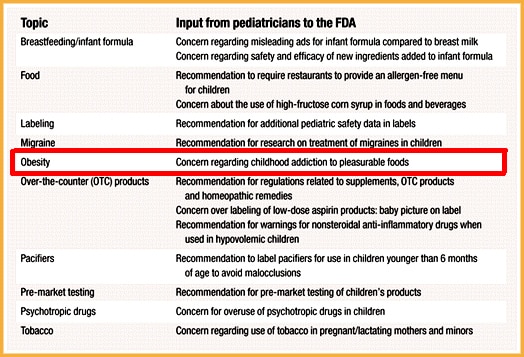 Here is a very exciting development. Dr. Robert Pretlow's "Addiction To Highly Pleasurable Food as a Cause of The Childhood Obesity Epidemic: A Qualitative Internet Study" will be published in the summer edition of Eating Disorders: The Journal of Treatment and Prevention. The study, which will appear in Volume 19, #4 (In Press) July/Aug/Sept 2011, suggests that current programs and initiatives for childhood obesity may be headed in the wrong direction.
The compelling results point to comfort eating and resulting dependence on highly pleasurable food, or food substances, as a significant cause of the childhood obesity epidemic. The results further imply that childhood obesity initiatives and interventions, based on the healthy eating and exercise approach, may be counterproductive. Incorporating substance dependence methods in overweight intervention and prevention programs and regulation of highly pleasurable food exposure to children may prove to be the key factors for control of the childhood obesity epidemic.
Dr. Pretlow will be speaking on the same topic at the 18th European Congress on Obesity (ECO), which will take place in Istanbul, Turkey, from May 25 – May 28. The ECO has met annually since 1988, and is sponsored by the European Association for the Study of Obesity (EASO) and the Turkish Association for the Study of Obesity (TASO).
Let's see. There was the Fooducate guest spot, "Food Supplements and Childhood Obesity," and if you've always suspected there might be something spooky about PediaSure, this is the place to confirm your suspicions. Dr. Pretlow collected from several pediatricians their thoughts about why so-called picky eating is a "wasted good worry."
Michael Prager made a nice mention of the Childhood Obesity News roundup of early adopters. These are people who started viewing the world of food through the Psychological Food Dependence-Addiction lens a long time ago. Prager added that Jack LaLanne was very publicly vocal about sugar addiction back in the early 1960s, placing himself in a unique early-adopter category.
Joshua Sharfstein, principal deputy commissioner of the U.S. Food and Drug Administration (FDA), had asked pediatricians what areas they were concerned about. AAP News, the newsmagazine of the American Academy of Pediatrics, took note of Dr. Pretlow's suggestion, among others, as shown by the picture above, where we see the words, "Obesity: Concern regarding childhood addiction to pleasurable foods."
The unnamed writer at a blog called Live Once, Juicy linked to one of our posts in her article titled "The Difference Between Dependence and Compulsion (and why it's important)."
And did we mention being picked as one of the "Top 50 Blogs for Overcoming Food Addiction," by the Guide to Culinary Schools?
In case you missed it, here is the Flash version of Dr. Pretlow's interview with KGO Radio in San Francisco.
Your responses and feedback are welcome!
Source: "Food Supplements and Childhood Obesity," Fooducate, 01/20/11
Source: "Oh, wait, it's self-promotion after all!," MichaelPrager.com, 01/25/11
Image from AAP News, used under Fair Use: Reporting.