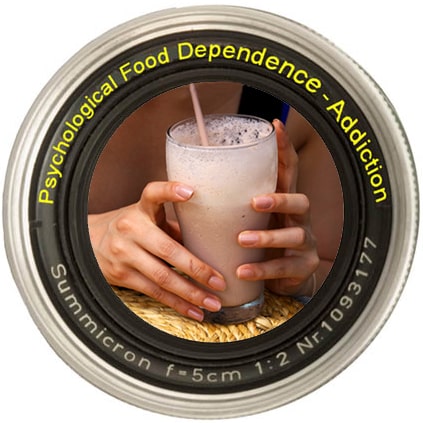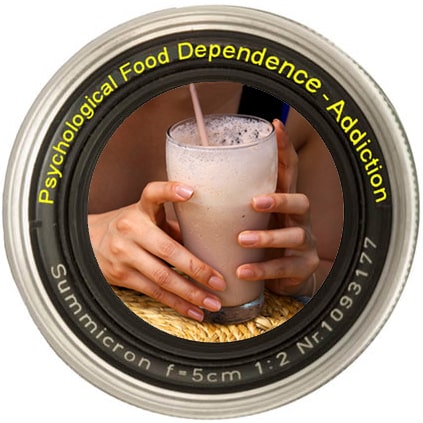 Well, better late than never! Dr. Robert A. Pretlow, numerous other medical professionals, and very many obese people (whose experiences were previously dismissed as "anecdotal evidence" and "non-validated data") have been saying for years that food addiction is as real as any other officially identified addiction. It is a problem most appropriately viewed through the psychological food dependence-addiction lens, in Dr. Pretlow's phrase. Now there is verification of a kind that will bring the idea of food addiction from the fringe to center stage in the treatment of obesity.
Earlier this week, the Archives of General Psychiatry published as an "online first" the short but extremely significant summary of the results of research done by folks from Yale University, the University of Texas, and Arizona State University. Subscribers to the Archives of General Psychiatry website can read the whole article, "Neural Correlates of Food Addiction," replete with terms like "anterior cingulate cortex." For those who prefer their news with fewer Latinate words, here is the nitty-gritty as it is tidily presented in the study authors' "Conclusions":
Similar patterns of neural activation are implicated in addictive-like eating behavior and substance dependence: elevated activation in reward circuitry in response to food cues and reduced activation of inhibitory regions in response to food intake.
The significance is great, as Dr. Pretlow indicates:
This is the first time brain scan studies have been performed on not just obese individuals but individuals with actual clinical evidence of food addiction (based on the Yale Food Addiction Scale questions). Brain scans for food addiction diagnosis would be impractical for a large population. But, now that the Yale Food Addiction Scale has been correlated with addiction brain scan data, it might be used to determine prevalence of food addiction in large populations, and thereby extrapolated to the U.S. population as a whole.
Kevin Helliker, a senior writer with The Wall Street Journal, describes the study as purporting to be the first to distinguish so-called food addicts. The journalist explains how the study, whose subjects were 39 women, was conducted. First, they completed the questions of the Yale Food Addiction Scale, a useful tool which anyone can use — it is available online as a PDF file. It was developed to identify pathological eaters; in other words, people with addiction-like behaviors centered around food, rather than the things that are more traditionally thought of as addictive, such as alcohol and certain drugs.
Then, the scientists did magnetic resonance imaging (MRI) scans. The same women whose Food Addiction Scale results were high showed addict-like responses when the brain scans were analyzed. Parts of their brains lit up when contemplating a chocolate milkshake, the same parts that indicate neurological excitement when an addict anticipates the drug of choice. As Helliker puts it, "showing a milkshake to the abnormal group was akin to dangling a cold beer in front of an alcoholic."
Of course, when outside the laboratory, these same people report having another addict-like reaction. The emotionally satisfying effect of eating comfort food is increasingly elusive, as the threshold for satiation is raised by repeated exposure. In other words, addiction is all about needing more and more of the substance of choice, to gain the desired state of well-being. This was confirmed by Ashley N. Gearhardt, the Yale doctoral candidate in clinical psychology who is lead author of the new study.
Helliker also mentions the opinions of skeptics who object, for example, that of course the brain's reward centers will glow with enthusiasm at the prospect of food, because eating is necessary to our survival. This ought to be easy enough to sort out. Do the brains of problem eaters light up at the sight of a nice dish of liver and onions, or a plateful of braised tofu, in the same way they do for a chocolate milkshake?
Other nay-sayers feel that if food addiction were real, we'd see a lot more horrible consequences such as "stealing, negligent parenting, and deteriorating workplace performance." But some of this behavior, especially stealing to support a habit, results not from the drug itself but from the illicit status of such drugs as heroin, cocaine, and methamphetamine. If their cost were not artificially inflated by their illegality, drugs of abuse would be quite affordable. If the availability of these substances were not made problematic by their illegality, nobody would waste hours running around trying to find a fix. For people addicted to those substances, such connected anti-social activities as larceny or ditching work are caused not by the drug, but by the difficulty of obtaining the drug.
And as for "negligent parenting," that is hardly an issue. So much negligent parenting goes on in the world that addicted parents account for only a fraction of it. There is also an argument to be made that any parent with untreated food addiction who passes the tendency along to the kids and enables their budding addictions is a negligent parent. Some go so far as to suggest that the parents of morbidly obese children ought to be prosecuted for child abuse.
This news promises to be a game-changer in the obesity field. It's bound to finally make a difference. For instance, the Centers for Disease Control have a department called "Division of Obesity, Nutrition, and Physical Activity," which Dr. Pretlow maintains is "sooo not it." The task of helping Americans avoid and recover from bondage to hyperpalatable food might need to be taken over by, for instance, the Division of Alcohol and Substance Abuse.
One major implication is that no matter how attractive the idea of gastric bypass or Lap-Band® surgery might be to the obese patient, a whole lot of money, time, and risk will be wasted for nothing if the person actually suffers from addiction. Taking the quick and simple Food Addiction Scale test could easily sort out those who can potentially be helped by surgery from those who will find it futile.
Your responses and feedback are welcome!
Source: "Neural Correlates of Food Addiction," Archives of General Psychiatry, 04/04/11
Source: "Food May Be Addicting for Some," The Wall Street Journal, 04/05/11
Image by missmeng (Meng He), used under its Creative Commons license.