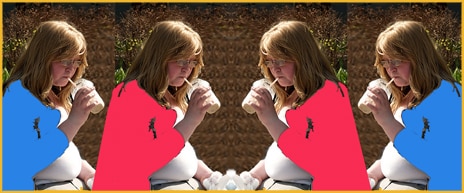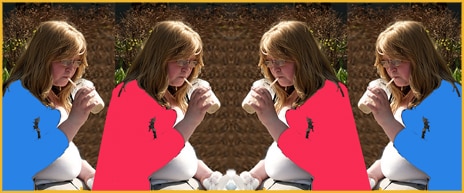 A Chance to Heal is a 501(c)(3) nonprofit foundation that originated in the mind of Rachel Silver. As a 17-year-old, Silver needed help to treat her eating disorder, and her position in life was such that money was no object. But not everyone is in such a comfortable situation. While undergoing her own treatment, Rachel had the extraordinarily open-hearted experience of realizing this inequality of opportunity. The foundation's website explains the problem:
Health insurance over the last twenty years has drastically reduced the average stay for inpatient eating disorder treatment from the optimum of 7-10 weeks to as few as one week of inpatient care. Once inpatient care is terminated, outpatient care must take over. Recovery on an outpatient basis, however, requires frequent, consistent sessions with a psychotherapist and, ideally, with an entire therapeutic team including a Nutritionist, Psychiatrist, and Physician. Slowing treatment down due to lack of funds is likely to compromise the recovery progress and promote the disease process.
The young woman learned that at any given time, millions of Americans are in the midst of dealing with some kind of eating disorder, and a lot of them are kids. With the help of her mother, Ivy Silver, Rachel decided to do something to reduce the damage done by eating disorders. Here is a statistical item that has perhaps not been phrased so clearly before: More people die from eating disorders than from all other mental health conditions combined. Chew on that for a while.
If people are going to get better, they need early diagnosis, full treatment, emotional and logistical support from the family, and additional relationships with friends and therapists. And generally, they need a whole lot of money, or a remarkable insurance carrier. These days, it's fairly unusual to even have insurance at all, let alone the type that will pay for a minor child's inpatient treatment for something like food addiction, and extensive aftercare. The foundation wants to help eliminate barriers to treatment, of which the discrimination of health insurance coverage is a prominent example.
The foundation cares about all eating disorders, "from anorexia, bulimia, and binge eating disorder to body dysmorphia," and wants to prevent them whenever possible. One of its methods is education. A Chance to Heal puts together programs for schools, businesses, community centers, and even homes. The organization has particular expertise in addressing three specific target audiences: students in middle school and high school; adults and families; and the health care community. In other words, the foundation's programs are the best kind of real-life continuing education for professionals.
A large event is coming up, and please note that if it sounds good, the registration deadline is April 1. The Public Health Symposium presented by A Chance to Heal will be held on April 15, and its focus is the intersection of eating disorder prevention and public health. The symposium welcomes people from state and city health departments, and anyone working in the area of nutrition and wellness, or mental health, especially if adolescents are involved. This is an opportunity for educators, researchers, thought leaders, and policymakers to figure out some weighty matters, and to basically advance the public health agenda for eating disorder prevention.
Your responses and feedback are welcome!
Source: "Eating Disorders," AChanceToHeal.org
Source: "A Personal Story," AChanceToHeal.org
Source: "A Chance to Heal Public Health Symposium 2011," AChanceToHeal.org, 2011
Image by colros (Sandra Colin-Rose and Colin Rose), used under its Creative Commons license.