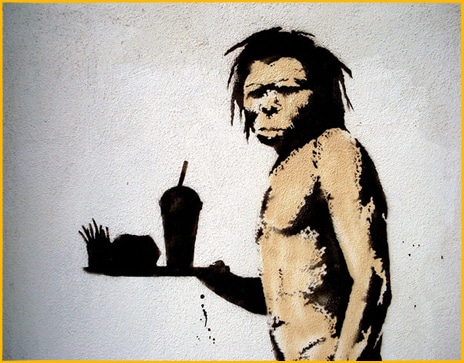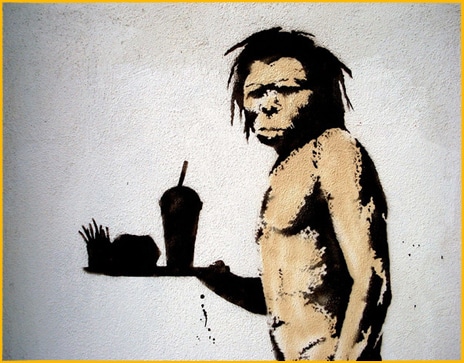 The Guide to Culinary Schools is a clearinghouse of vital information for professionals and students designed to connect people with schools and courses, and vice versa. And it offers some great value-added supplementary material, such as its list of 50 top blogs about overcoming food addiction. This page is not just a perfunctory copy of the sites' own self-descriptions. Someone carefully looked at and evaluated them all. The list describes a multitude of individual voices, all struggling, and all willing to share their defeats and triumphs. It's an amazing resource.
The number-one pick is Diary of a Mad Overeater. Here's the commentary:
We were instantly moved by this blog after noticing the phrase of candor and honesty which this blogger employs to commence each posting: 'My name is Charlie, and I'm an overeater.' Anyone dealing with the affliction will automatically at ease and in good hands with the perusing of every article here. Charlie uses his blog as a haven to wax confessional and candid the ups and downs of his struggle. He may have trouble with overeating, but there's no problem in winning new readers here.

* Why We Love It: A great and honest blog that keeps it real when it comes to overeating being a real and serious concern.

* Favorite Post: Back to Life, Back to Reality.
Choosing one of Charlie O. Edinburgh's posts at random, we find a detailed chronicle of the family dynamic that brought him to dangerous obesity. Fast food from McDonald's was his "all-time drug of choice." Sometimes he would make a feeble gesture, like switch to diet soda to accompany meals of pizza and candy bars. Like many, many others, he lost and gained, then lost again and gained again hundreds of pounds. There would be a period of apparent recovery where he would feel great, but the next time he was sucked back into the dependency spiral, it was even worse by comparison.
Edinburgh is currently on step #5 with Overeaters Anonymous. He says,
I know I'm not 'cured.' I am still a compulsive overeater who is being given a daily reprieve from my disease by working this program.
Escape from Obesity is the #2 food addiction blog recommended by the Guide to Culinary Schools site:
This is one of the most personal and affecting blogs out there on the topic of obesity and how it feels to begin to tackle it.
The Hungry Girl blog earns this glowing endorsement:
No better blog exists to assist recovering addicts in their move to make food mean just that — food, not a salve for their suffering.
And so on, through the whole 50 excellent blogs from self-aware people with, for the most part, a great sense of humor. Not everything works for everybody, which is why it is so helpful to learn of a range of possibilities. Being privy to the failures of others provides encouragement, to not give up, and to keep looking for the answer that works.
There is another reason why it's important for an overweight or obese person to have access to all these different voices. Human nature is such that we may hear an important truth over and over again, communicated in many different ways, but it doesn't really penetrate until we hear it in one certain way. The same message can be phrased in different words, but it's as if only one particular set of words is the key that will unlock the barrier in an individual's mind, so the message can sink in.
Not surprisingly, this honor roll includes Zoe Harcombe, plus many other writers and addicts and fascinating storytellers. Modesty does not forbid us from mentioning that Childhood Obesity News is #3 on the list. They call us…
A blog that recognizes how crucial it is to promote excellent eating habits to children in their youth, lest they fall prone to obesity.
Thanks, Guide to Culinary Schools! And if any reader would like to recommend a food-addiction recovery blog that was somehow missed, please tell us about it.
Your responses and feedback are welcome!

Source: "Top 50 Blogs for Overcoming Food Addiction," Guide to Culinary Schools
Source: "What It Was Like, What Happened and What It's Like Now," Diary of a Mad Overeater 2.0, 02/24/11
Image by Lord Jim (Stefan Kloo), used under its Creative Commons license.