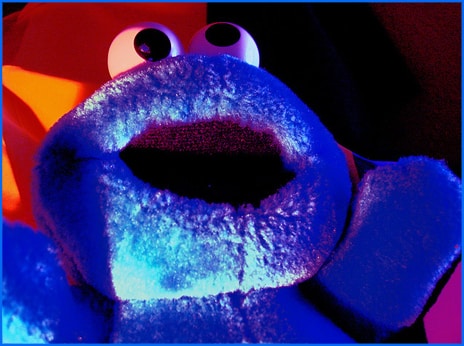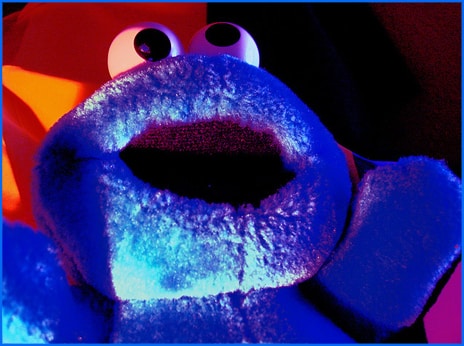 Somewhere in the mid-2000s, a disturbance was caused in American culture when a Sesame Street character, Cookie Monster, became aware of the childhood obesity epidemic. Famous for his exclusive preference for cookies, he switched gears and began eating other foods as well. His new message was: "Cookies are a sometimes food."
He made public service announcements, endorsed the YMCA's Healthy Kids Day, and appeared with the Secretary of Agriculture. Cookie Monster was on NPR radio's "All Things Considered" and Martha Stewart's TV show. As a guest on Stephen Colbert's TV show, he described himself as "the Robert Downey, Jr. of cookies." (The actor is a recovering hard-drug addict who has been through rehab.)
The fact that Cookie Monster had changed his ways became controversial. Some felt that by modifying both his dietary habits and his philosophy, Cookie Monster set a wonderful example for children. A person does not have to arrive at one set of opinions, and then rigidly adhere to them forever. Ideally, a person's character constantly evolves, and improvement is always possible.
Others saw the looming shadow of the Big Brother and compared Cookie Monster to historical figures forced to recant their heretical religious beliefs, or celebrity drug defendants sentenced to make anti-drug commercials, and other debatable social experiments.
For Canada Free Press, K.L. Marsala describes how some people feel they don't need to be watched over by morality police. Children should be free to enjoy cookies, and parents should be free to take responsibility for their own children's health without being preached to by a googly-eyed blue puppet.
Marsala says,
We don't have enough parental involvement with our children so we need to revamp Cookie Monster to parent our children into being healthier specimens… Parents need to be parents. Stop letting little jr. be the captain of the ship and you tell him to take his hand out of the cookie jar.
At the time when this was written, there was great public concern about the widespread occurrence of anorexia and bulimia in the teen population. About this, Marsala asked a question and has made a prediction:
If Cookie Monster is going to be the spokesmonster and begin the indoctrination process starting at the age of infancy — what will our poor confused children of the future become? Will their disorders be starvation related or obesity related? Either way they're headed for problems.
Alyssa Fetini of Time describes part of the controversy:
[… S]ome critics argue that Cookie Monster did not contribute to childhood obesity and that his newfound appreciation for other food groups has weakened his character […]
Famous interviewer Matt Lauer begins a 2009 video segment by announcing, "Cookie Monster has given up cookies." He asks the provocative question, "Should we start calling you Fruit Monster?" Cookie Monster says, "That has a nice ring to it, but no."
In the course of the interview, Cookie Monster emphatically corrects the popular misunderstanding and clarifies his position. He still likes cookies, but he likes other types of food also — healthy foods — though he will still have a cookie for dessert. Lauer winds up with, "You heard it here first — Cookie Monster has not given up cookies. In fact, from the looks of things, he eats just about everything."
What's interesting about this controversy is that there really was nothing new in it. Cookie Monster had been touting healthy choices for years. In the late 1970s, he appeared in a sketch reminiscent of how, in a classic American novel, Tom Sawyer cunningly manipulated Ben into taking over his job of whitewashing the fence.
It goes like this: Ernie has a carrot and some cookies, which he fears Cookie Monster will take. He sets out to plant in Cookie Monster's head the idea that the carrot is much more desirable. It works, up to a point. Ernie allows himself to be "convinced" to surrender the carrot to Cookie Monster, who eats it and admits that it's delicious. Then Cookie Monster eats the cookies too.
In the late 1980s, Cookie Monster, bedecked in a gold chains, recorded a rap song about eating healthy foods and feeling great, which has been viewed more than a million times on YouTube. The music video, also featuring singing and dancing veggies, was named one of the Top 10 Sesame Street Moments.
But, leaving aside the matter of timing, here is the question for our readers: What is your view of Cookie Monster's transformation from exclusive cookie eater to consumer of healthier foods?
Source: "C is For Carrot Not Cookie," CanadaFreePress.com, 04/18/05
Source: "C Is for Carrot?," The Top 10 Sesame Street Moments
Source: "Sesame Street: Matt Lauer Interviews Cookie Monster," YouTube.com, 06/26/2009
Source: "Ernie gets Cookie Monster to eat a carrot Video," GuitarSolo.com
Source: "Sesame Street: Healthy Foods," YouTube.com, 05/29/2009
Image by wiros, used under its Creative Commons license.