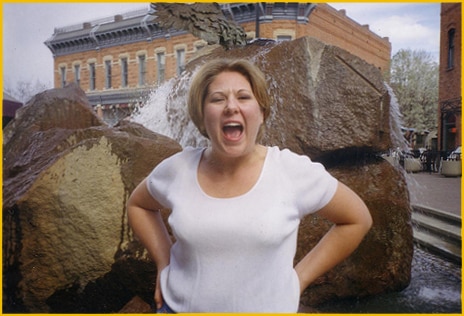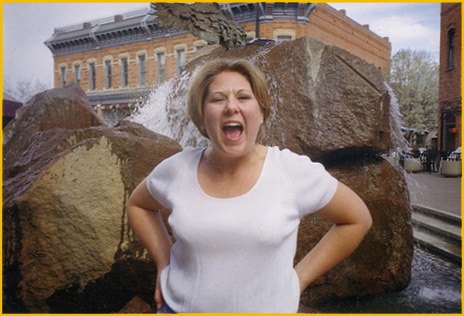 Yes, we have talked before about why a lot of parents just don't want to hear about food addiction. But there are so many reasons! Some parents don't believe that food addiction exists. Some may accept the new paradigm in a general sort of way, and be willing to look through the "psychological food dependence-addiction lens" at other people's offspring, but still attribute their own children's obesity to diverse causes. And, of course, some don't even know their kids are overweight or obese. A great many parents resist thinking about it at all.
One reason a parent might not want to give headroom to these matters is that mistakes cannot be unmade, and sometimes can't even be corrected. The misjudgment is in the past. The bad choice was made, and it's too late to fix.
For instance, a parent might hear about research carried out by the U.S. Centers for Disease Control and Prevention, suggesting that breastfed babies are less likely to become obese children. Amy Norton tells us how the study looked at 1,250 babies, and found that six months of breastfeeding correlates strongly with a child's innate ability to self-regulate her or his own appetite later on. And it's not because of the ingredients of the breast milk itself, because pumped breast milk acts just the same as formula. Norton says,
When the researchers accounted for a number of variables — like mothers' weight and education, family income and race — bottle-feeding itself was still linked to less self-regulation later on in infancy.
The researchers are not exactly sure how this works, and certainly a large part of the difference probably originates in the cuddle factor, the physical and emotional bonding that maternal nursing provides for a baby. A theory floated by lead researcher Dr. Ruowei states,
[…] [W]hen infants breast-feed, they are in control of how much milk they consume; when parents bottle-feed, they may try to get the baby to empty the bottle each time. It's possible that this interferes with infants' innate ability to regulate their calorie intake in response to internal 'appetite cues.'
This may stem from the "Leave Me Alone" factor. There comes a point where it's a great temptation to just keep topping up the baby's tank, so he or she will not need to be fed again for a while, and the parent can get something else done.
Anyway, parental guilt could show up in a situation like this. Imagine discovering that there was one preventable, controllable aspect of the child's health that could have been handled differently. "I should have quit my job and nursed the baby," the mother thinks. The father thinks, "I should have figured out a way for my wife to quit her job and nurse the baby." Maybe their child would not have been obese. But they can't go back and do it over. It's easy to see how they would prefer not to think about it at all.
Aside from obesity, there are scads of other reasons for parents to feel retroactive guilt. New findings from a British study indicate that if a child isn't doing to well in school, the reason could be processed foods he or she has eaten as a toddler. IQ scores were obtained via the Wechsler Intelligence Scale, and compared with eating histories:
Three dietary patterns emerged: one was high in processed fats and sugar; then there was a 'traditional' diet high in meat and vegetables; and finally a 'health-conscious' diet with lots of salad, fruit and vegetables, pasta and rice… Of the 4,000 children for which there were complete data, there was a significant difference in IQ among those who had had the 'processed' as opposed to the 'health-conscious' diets in early childhood.
For their brains to develop properly, small children need vitamins that simply are not present in junk food, and while the IQ difference isn't huge, every little bit makes a difference in this competitive life.
Your responses and feedback are welcome!
Source: "Bottle-fed babies show less appetite self-regulation, say researchers," China Daily, 05/12/10
Source: "Junk food diet linked to lower IQ — study," Yahoo! News, 02/08/11
Image by Adam, L'Iconoclaste Banal (Adam Hirschhorn), used under its Creative Commons license.