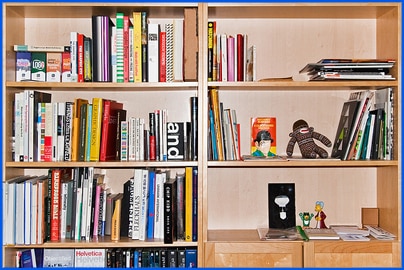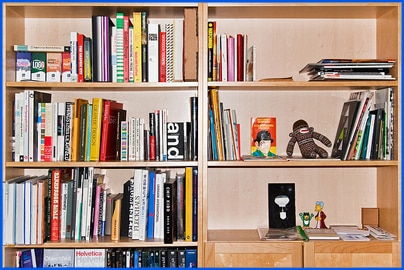 It's a trick title, of course, made from the two of 2010's enormous-selling nonfiction books, as announced by Nielsen BookScan just the other day. Elizabeth Gilbert's Eat, Pray, Love was #2 (and also #4 in a different version, the "movie tie-in trade paperback"). Geneen Roth's Women Food and God came in at #3. What's up with all this preoccupation with food and eating? And what, if any, connection does either book have with the childhood obesity epidemic? Let's see what can be gleaned from a few reviews.
Dr. Susan Corso (of divinity, not medicine) offers spiritual counseling to business people and advice to authors, among a number of her other occupations. For The Huffington Post, she reviewed Geneen Roth's Women Food and God, and her verdict is,
C'est magnifique!.. This brilliant book supplies hope for anyone and everyone who has ever had any sort of issue with food.
It all has to do with being conscious, having knowledge. And with thinking that we are broken and need to be fixed. And asking ourselves whether we really are hungry. Corso says the seven guidelines on the last page are worth the price of the book.
Dave Shiflett reviewed Women Food and God for the Wall Street Journal online, and notes Roth's confession that over the years she has battled obesity so constantly that she has gained and lost a thousand pounds,
[…] including a two-month calorie orgy that added 80 pounds and left her on the verge of suicide. Ms. Roth says that she also suffered addictions to amphetamines and laxatives before finally making peace with food and achieving her 'natural weight.'
Further research indicates that Geneen Roth definitely believes there is such a thing as food addiction.
Katie Roiphe has been a strong voice among writers for many years, and Slate.com chose her give its readers an impression of Gilbert's "inspirational story of one woman's journey to recovery." From what? Not obesity, but depression. Roiphe writes,
Eat, Pray, Love begins with Gilbert in her early 30s, crying on the floor of a bathroom of a big suburban house because she realizes that she does not want to have a child; she divorces her husband, falls dramatically to pieces, and then travels around the world. Along the way, she finds god in an ashram in India, big plates of pasta in Italy…
Now we're getting to the food part. "She goes to Italy to experience pleasure," Roiphe says. So, in the protagonist's philosophy, food is equated with pleasure. Nothing wrong with that, except when people take it too far and forget that the primary purpose of eating is to get nourishing fuel that converts into energy to go out and do something useful with. Gilbert gains 15 pounds, but seems to be okay with it. Apparently, she is very interested in such everyday occurrences as the way men in Italy eat cream puffs after viewing sports events.
Roiphe seems to regard Eat, Pray, Love as sort of a guilty pleasure rather than a work of literature, and says,
But there is a rich and compelling strand here: a story of how Gilbert goes from a very serious depression to being basically all right that has nothing to do with pasta and gurus. How does one get better? If one has the stamina to narrate the process, to write frank and chatty postcards from this immensely difficult transition, then one is in fact putting rare and valuable information out into the world.
Registered dietitian Carolyn O'Neil, who often appears on the Food Network's Good Eats show, reviewed Eat, Pray, Love recently. O'Neil says the book…
[…] includes a serious confrontation with American women's attitudes about eating, dieting and the guilt often associated with enjoying indulgent foods… Gilbert's new found joyful abandon with pleasures of the palate isn't a runaway train headed for dietary doom. It's an exhilarating side trip of gelato, pastries, pasta, wine and chocolate with a plan to get back on track later as she imagines her body is telling her, 'OK, kid, live it up. I recognize that this is just temporary.'
Then, O'Neil brings on the value-added proposition, and shares with her readers the thoughts about the book gathered from various other nutrition experts/counselors, several of whom are very smitten with it. Registered dietician Marsha Hudnall, who leads Mindful Eating tours in Italy, contributes an exuberant quotation:
We can dig into our food, enjoy it thoroughly, and still walk away healthy. In fact, enjoyment and happiness even promote good digestion and utilization of the nutrients in food.
All the healthcare professionals who have commented on O'Neil's page seem very convinced of the value of balance and moderation, in their own lives and those of their clients. Unfortunately, moderation has no place in the recovery plan of a food addict. The only way out of that trap is to identify the biggest problem food, go through withdrawal from it, and kick it out of your life. Then identify the next biggest problem food, and repeat the process. But that's a different book. It is, in fact, Overweight: What Kids Say.
Your responses and feedback are welcome!
Source: "Geneen Roth's Women Food and God," The Huffington Post, 04/27/10
Source: "Women Food and God," WSJ.com, 09/11/10
Source: "Should you read the best-selling memoir Eat, Pray, Love?," Slate.com, 07/03/07
Source: "Eating Lessons in Eat, Pray, Love," DishOnDieting, 08/18/10
Image by Simon Zirkunow, used under its Creative Commons license.