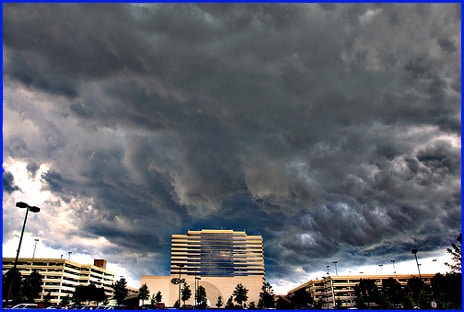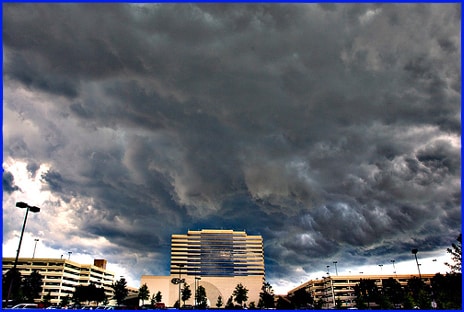 We have talked about the Childhood Obesity Perfect Storm before, and its various components such as the existence of cleverly engineered highly pleasurable foods, the ubiquitous availability of those foods to kids, and the way the products are marketed. We have discussed how stress and obesity go together like a horse and carriage, or, in more modern terms, like an iPod and an earbud. Stress causes eating disorders, and eating disorders cause obesity in children, teens, and grownups alike. Obesity causes stress, in the form of physical discomfort, self-disgust, social opprobrium, and victimization by bullies and know-it-alls.
In Dr. Pretlow's presentation,"What's really causing the childhood obesity epidemic?," he talks about how binge eating appears to be a displacement activity, like nail-biting, only with more calories. In Slide 44 (actually a video clip) a mother talks about her daughter's obesity and stress, the same vicious circle that has caught many people. Mindless grazing is an ongoing displacement activity. Stress makes you want to fight or flee, but you can't do either, so you eat.
As Dr. Pretlow says in Overweight: What Kids Say,
Kids hate being fat yet are unable to stop overeating as a way to cope with stress.
While some stress eaters will settle for anything that fits between their teeth, others concentrate on hedonic, high-pleasure junk foods to settle their malaise. Kids today feel they are more stressed than the youth of previous generations, and even more stressed than they themselves were only three short years ago. Family, school, affairs of the heart, and many other momentous things are on the minds of teenagers. These days, poverty, natural disasters, and homelessness are increasingly faced by the young. It's really not such a great era in which to be a kid.
Last year, the researchers at McGill University in Montreal, Canada, told us that binge eating can be caused by the stress of much worse things than a failing grade or not having a car, or by the stress of already being obese and knowing it. The report implies that Binge Eating Disorder, or BED, has been a puzzling ailment up until now. The university's webpage says,
David M. Dunkley, a psychiatric researcher and clinical psychologist at the Jewish General Hospital (JGH) in Montreal, and his colleagues studied a group of 170 BED sufferers and discovered that the severity of the condition — reflected by greater body dissatisfaction and depressive symptoms — appears to be linked to very specific histories of childhood sexual or emotional abuse, which in turn lead to self-criticism.
Self-criticism leads to body dissatisfaction, which leads to binge eating, though the report doesn't explain the exact psychological mechanism. Suffice it to say, they are convinced that there is, in many cases, a direct relationship between childhood sexual abuse and BED.
Around the same time, a different team of researchers, this one at the Center for Obesity Research and Education at Temple University in Philadelphia, PA, looked into the ability of our emotions to sabotage our best intentions. Mindless emotional and stress eating are impulses that don't yield to nutritional education or increased exercise, Margie King reports. People who eat to cope with emotions need to learn other ways of coping with emotions, or progress will not be made. King mentions Joshua Rosenthal, a proponent of the holistic approach, and outlines his ideas:
The primary sources of life-giving energy are things like a meaningful spiritual practice, an inspiring career, regular and enjoyable physical activity and nurturing relationships. Without those primary sources of nutrition, no amount of secondary food will ever be satisfying and that is where overeating and emotional eating have their roots.
Your responses and feedback are welcome!

Source: "Severity of binge eating disorder linked to childhood sexual or emotional abuse: JGH researchers," McGill.ca, 04/12/10
Source: "Temple University receives grant to study emotional eating," Examiner.com, 05/10/10
Image by Southernpixel (Alby Headrick), used under its Creative Commons license.