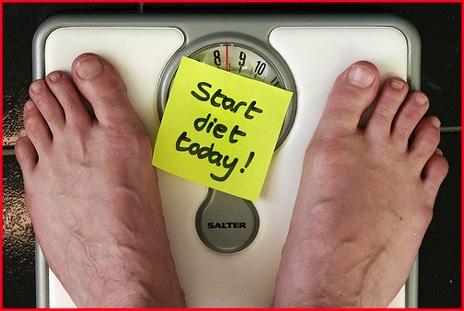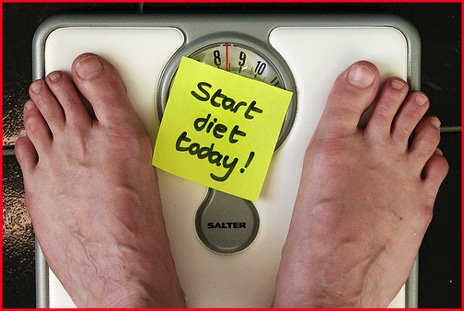 Justin Stoneman recently published an essay titled "America: A Big, Fat, Stupid Nation," in which he expressed astonishment at what he characterizes as the ridiculous prediction that by the year 2020, three out of four Americans will be overweight or obese.
Where did the number come from? Stoneman got this figure from the Organization for Economic Cooperation and Development, a multinational think tank that usually ponders economic matters and such trans-national and border-oblivious problems as bribery, corruption, tax havens, and the amount of spam clogging up the World Wide Web. It also keeps track of things like comparative suicide rates and, now, obesity rates.
The reason it's a ridiculous prediction is not because it's unlikely or unbelievable, but because we're letting it happen. This is why the author calls America big, fat, and stupid. Stoneman is himself something of a one-man international think tank, publishing articles in 30 different countries. He is pessimistic about Michelle Obama's efforts to stem the tide of childhood obesity which, though well-meaning, are doomed to failure because we still persist in following a "destructive, corporate-sponsored dietary doctrine." Stoneman writes,
Welcome to a population who know less about what they put into their mouths than they do about, well, take your pick… celebrities or cars or American Idol or iPhones? Animals have the intelligence to know what to eat and to never get fat (except the ones fed by humans). Yet that simple challenge, gaining nourishment without destroying the body, is beyond your capabilities?
And the basic problem is that an unhealthy America is a profitable America, especially for the gigantic and all-powerful food industry, which mainly produces cheap, processed, fattening items. Obesity is also quite profitable for the diet industry and the medical industry. Fat people are the vital ingredient, the raw material, that keeps these wealthy economic sectors pumped up. Stoneman, a fan of nutritionist Zoe Harcombe, asks,
With that in mind, can you imagine how great it would be for the industries mentioned above, if dietary advice given could be contained and restricted to just one organization that they could pour money into?
Well, there is such an organization, the American Dietetic Association, which, according to the author, holds a legally enforced monopoly on dietary advice. How does this work? In 46 out of 50 states, the ADA controls the Commission on Dietetic Registration, which in turn controls the power to grant credentials to dieticians. In 90% of our country, Stoneman says, a practicing dietician can be legally prosecuted for not being ADA/CDR registered.
Now comes the big question: Who controls the American Dietetic Association? Well, that would be its sponsors, in other words, the groups who put money into it. Pretty much like in any other human endeavor, "He who pays the piper calls the tune." Some of the "premier" sponsors are PepsiCo, Mars, Kellogg's, and Truvia artificial sweetener. Backed up by Coca Cola, Hershey's and GlaxoSmithKline (the world's third largest pharmaceutical firm). Stoneman asks,
Why are these gargantuan companies — whose only intention is to make money, not make you healthy — allowed to fund the ADA?
Why would a food corporation wish to become a sponsor? As the ADA suggests, sponsorship allows a corporation to:
●Promote ADA Members as the experts in advocating optimal nutrition, health and well-being among the public;
● Share educational resources, product information and key messages with our influential food and nutrition leaders.
In other words, if your company makes sugary drinks or calorie-packed snacks, you want to be in a position to tell dieticians what constitutes a healthful diet, so they can pass that information on to the general public, which will believe them, since they're all credentialed and accredited and so on — by the organization which is sponsored by the makers of sugary drinks and calorie-packed snacks. The result, in Stoneman's view, can't be good. He says,
Do not ever underestimate the power of industry and the corrupting influence of money. People have vested interests and through intent, ignorance (or a dangerous combination of both), preach some unforgivable lies.
Not surprisingly, the Healthy Weight Commitment Foundation is sponsored by the same galaxy of corporate stars — Coca Cola, Pepsico, Kraft Foods, General Mills, Sara Lee, and on and on. What the heck is going on here? HWCF is the outfit whose members recently got together and pledged to remove 1.5 trillion calories from their products. Of course, it will take five years, and that only works out to 12.5 calories per person a day. Here is Dr. Pretlow's comment:
Dr. William Dietz, Director of the CDC Division of Obesity, Nutrition, and Physical Activity, said in his presentation at the Obesity Society meeting in October 2010 that 12.5 calories per day is trivial. The average soda contains 125 calories.
Are they kidding? And what is the point, when the real problem is food addiction? Somebody else, not mega-corporations whose products are the drug of abuse for food addicts, needs to be funding the research into childhood obesity. Dr. Pretlow again:
This is a travesty. Is it any different than accepting money from "booze" companies to conduct research on "drinking responsibly," which diverts attention away from the addiction cause of alcoholism? We are selling the souls of our children in order to obtain funding for mostly useless obesity research, which makes funding food companies happy, namely genetics, metabolism, nutrition, physical activity, population studies, bariatric surgery, and obesity drugs.

That's all the Obesity Society's scientific meeting consists of – nothing about food addiction. Sure, it's hard to obtain funding for obesity research. This is true even with funding from the government, which is also in bed with the food companies via campaign contributions (look at the Congressional support for the American Personal Responsibility in Food Consumption Act). If we sought obesity research funding only from non-food-company sources, which may be paltry, at least we'd get SOME legitimate and useful results. Anyone interested in organizing a conference on the REAL cause of the childhood obesity epidemic and what we need to do about it?
Your responses and feedback are welcome!

Source: "America: A Big, Fat, Stupid Nation," Huffington Post, 09/24/10
Source: "Why Become an ADA Sponsor?," EatRight.org
Image by alancleaver_2000 (Alan Cleaver), used under its Creative Commons license.