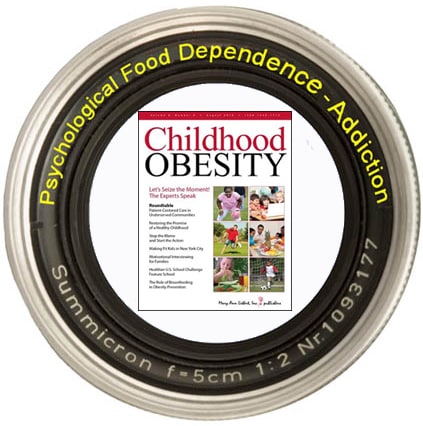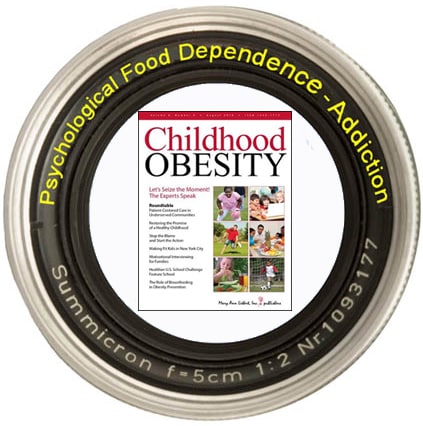 Dr. Pretlow's December 20 post, "Childhood Obesity Science Conflicts of Interest," set off an interesting chain of reactions. It expressed concern about the objectivity and impartiality of the new magazine, Childhood Obesity, which is a peer-reviewed scientific journal. (The link is to where an issue of the magazine can be sampled for free.) How objective and impartial can such a journal be, when its funding comes from a major food company, in this case, the Kellogg Company? That is the question.
Dr. Pretlow says,
Kellogg's products include sugary kids' cereals, such as Fruit Loops, Honey Smacks, and Cocoa Puffs, and pastries such as Pop Tarts. Kellogg's Pop Tarts are marketed as entertainment for kids with the slogan, 'Made for Fun.'
The whole notion that food exists for the purpose of eatertainment, or "fun," is one of the causes of the childhood obesity epidemic, and we have talked about this before. The main purpose of food is to nourish and fuel the body, and the farther away we get from that basic fact, the more trouble we have. Providing delightful sensations of taste should be only a secondary function of food. Recreational eating is counter-productive for everybody, except the corporations that sell un-nutritional treats.
Along with selling the public the "food for fun" idea, even worse, the marketing mechanisms of the food companies sell the idea that eating is for comfort, a band-aid for the emotions, a cure for stress, and a well-deserved reward to compensate for any little disappointments a person might encounter throughout the day.
This is exactly what anyone struggling with weight and health issues connected with obesity does not need to hear. The American public can only be harmed by more reinforcement of the idea that food can fix our problems, or take the place of therapy, friendship, or useful activity. Stress eating, comfort eating, emotional eating — these are all huge contributors to the obesity epidemic, and the advertising that assures us that food can bring happiness causes a great deal of harm.
In his December 20 piece, Dr. Pretlow points out again the evidence that sugar can be addictive. Here's a journal covering childhood obesity, sponsored by a company that produces innumerable sugar-laden treats. Something is wrong with this picture. He notes that the food industry's encouragement of "personal responsibility" is a smokescreen. A small child is not equipped to exercise personal responsibility. Oh, well, then it's up to the parents to take personal responsibility — which is true, but only up to a point.
When will it be the food industry's turn to take responsibility? When will the food corporations stop telling us the obesity epidemic is due to nutritional ignorance and a sedentary lifestyle? When will they admit the reality of food addiction, and admit their role in it? Dr. Pretlow says,
Obesity research funding is a travesty. Is it any different than accepting money from 'booze' companies to conduct research on 'drinking responsibly,' which diverts attention away from the addiction cause of alcoholism?… If we sought obesity research funding only from non-food-company sources, which may be paltry, at least we'd get some legitimate and useful results.
The question of conflict was picked up by Michael Prager, author of Fat Boy Thin Man, who commented on it the very next day in a post titled "Independent-ish":
How can a peer-review journal maintain its independence with such funding? Roughly two-thirds of the foundation's assets are in the form of Kellogg's stock, which certainly appears to tie its fortunes to Kellogg's products…
And the very next day after that, Prager stirred the pot some more by reporting on the results of his contact with members of the Childhood Obesity journal's editorial board, some of whom might not have realized the ties between the publication and Kellogg's, and some of whom might not perceive such cozy togetherness as a problem.
Prager is not gunning for the W.K. Kellogg Foundation, which he has also heard good things about. What he says is,
My point… is that the foundation's financial well-being, and therefore its survival, is directly tied [to] the corporation's stock price. If someone's research shows that highly sugared cereals such as Frosted Flakes are unhealthy for children — and does anyone think otherwise?! — that paper seems pretty unlikely to find receptive editors at Childhood Obesity.
Prager received a reply from Liebert Publishing's executive vice president and managing editor, Vicki Cohn. She requested that her response be printed entire and unedited, so we urge interested readers to visit Prager's site to read it, along with his very relevant remarks.
Your responses and feedback are welcome!

Source: "Childhood Obesity Conflicts of Interest," Childhood Obesity News, 12/20/10
Source: "Independent-ish," MichaelPrager.com, 12/21/10
Source: "Independent-ish, Part 2," MichaelPrager.com, 12/22/10
Image of Childhood Obesity journal is used under Fair Use: Reporting.