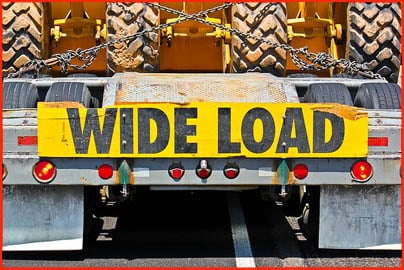 Every now and then, the subject of wide seats will float to the top of public consciousness. It came up again earlier this year, when a group called Theatre Projects Consultants speculated about whether, at an average of 22″, the seats in performing arts centers are wide enough. Obesity was not their only concern in rethinking this. As blogger "hellochris" notes,
Of course, the expansion is not all about weight. The report also says that the average man is five inches taller than he used to be. And audiences have come to expect more leg room and more 'personal space.'
There are other factors, too. An old-school attitude dictates that there is only one correct way to pay attention, sitting up straight, looking straight ahead. Some people in the theater business don't want audiences at their serious plays to fall asleep, so the chairs must not be too comfy. And, of course, there are economic considerations, as we've discussed in an earlier post on the ergonomics of obesity.
Relatively few people attend theatrical plays at performing arts centers, but almost everybody has to fly at one time or another. Last year, several American airline companies announced that obese passengers would be charged more if they couldn't fit into a single seat. Average seat width is a fraction over 17″. This article gives the helpful tip that the widest coach-class seats on international flights (19″) are found in planes flown by Singapore and Qatar airlines. An even more helpful tip is the link to SeatGuru.com, where clicking "charts" will lead the viewer to information about seat width.
Frequent business traveler Ed Hewitt tells us what he has learned from Boeing researcher Klaus Brauer. Seat width per se is not the most important factor in comfort, whether a person is obese or has healthy weight. What a person really wants is nobody occupying the adjoining seat. Hewitt writes,
The airlines can give us more leg room, wider seats, more headroom, better sightlines, but little else matters when that middle seat is empty… The best way to make sure that middle seat is empty is to fly offpeak, and avoid all rush hours. Midday flights, Saturday afternoon flights, and off-season flights on popular routes are good bets.
Most wide-seat requirements are mundane, and there are businesses that specialize in extra-large office chairs, wheelchairs, and bicycle seats. But seating is not the only issue. An obese person just might be forced to buy two burial plots. Megan Bedard learned from the good folks at Goliath Casket that oversized coffins no longer need to be special-ordered and custom built. They now keep coffins on hand that are 52″ wide, nearly double the standard measurement. This will accommodate a person of up to 1,000 pounds.
The plus-size coffin works well for the occupant, but not so well for the living. Such a box is difficult to maneuver through doorways, and, of course, it cannot be carried by the human pallbearers. For the trip to the cemetery, it will not fit into a hearse, so machinery comes into play, loading the casket onto a flatbed truck. Bedard also reveals a grim possibility that very few of us have probably thought about:
Many cremation facilities cannot accommodate an extra large body, and even if they could, the amount of fat on an obese person's body makes cremation very difficult.
Your responses and feedback are welcome!
Source: "Bigger Bottoms Mean Bigger Theatre Seats," TakePart.com, 07/16/10
Source: "Overweight? Here's how to find which airlines have widest seats," eTurboNews.com, 04/19/09
Source: "The Shrinking Airline Seat," IndependentTraveler.com
Source: "A Grave New Trend: Caskets Get Bigger to Fit the Obese," TakePart.com, 06/18/10
Image by MrAnathema (Joe Abbruscato), used under its Creative Commons license.