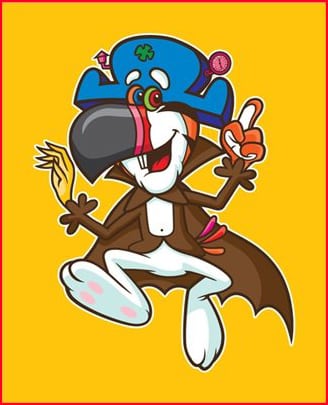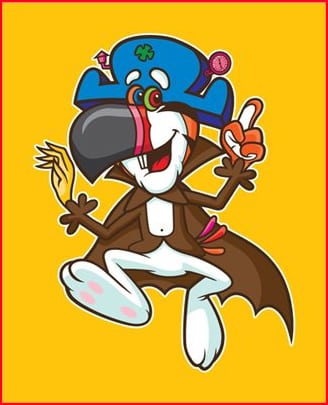 We have spotlighted advertising directed at children as a major causative factor in the childhood obesity epidemic, and nowhere is it more prominent than in the breakfast cereal market. There's fudge ripple cereal, cereal that tastes like cookies, magical marshmallows with chocolate cereal pieces, and on and on. Shelley Janson, who has done more food-related jobs than you can shake a stick at, is now known as the Food Coach. She has done the research to bring us the lowdown on the best and the worst of kids' cereals.
It will probably surprise no one to learn that the cereals specifically marketed to kids are lower in nutritional value than adult cereals. They have less fiber and protein, but more sugar, carbohydrates, and sodium. To market foods, or "foods" to kids, the pseudo-food industry spends twice as much per year now ($15 billion) as it did 10 years ago.
Janson reminds us to always serve children's cereal with non-fat or 1% milk, and advises to add some berries or a sliced banana. Better yet, skip the cereal and just have the fruit! Like many others before, she recommends a simple rule for scoping out the ingredients listed on a cereal box: If you can't pronounce it, don't put it in your mouth. Or your kid's mouth.
In fact, even if you can pronounce it, you might want to think twice. Take the word "hydrogenated," for instance. Janson gives us a list of "evil" cereals, but, as she points out,
Unfortunately, this list is never-ending. Needless to say, these cereals all have trans fats, the most unhealthy ingredient any cereal could have… There is a way to be a trans fat detective: look deep into the ingredient listing and look for the word 'hydrogenated' or 'partially hydrogenated.' That means trans fats are hiding inside that cereal box.
Janson has found the five best cereals in terms of absence of trans fats and saturated fats, and she won't mind if we share. They are: Cheerios/Honey Nut Cheerios, Kashi Go Lean, Total, Life, and Raisin Bran.
AlterNet's Jill Richardson recently mentioned a study completed by the Yale Rudd Center for Food Policy and Obesity, which has found that child-targeted breakfast cereals are packed with 85% more sugar than the so-called adult cereals, which is one of the reasons why the United Kingdom now forbids them from being advertised on television.
Just in case you've been lucky enough to evade them so far, here's a four-minute video overview of some of the typical breakfast cereal ads directed toward children. It's all there — animation, cute characters, flashy colors, goofy voices, annoying sound effects, and gimmicks — like a cereal that changes color when milk is added, and "the taste that sends you spinning" (like a drug).
Of course, this is not a new phenomenon. Cory Doctorow of BoingBoing found a magazine page from back when the concept of the sugary cereal was invented. He says that it's "[h]ard to believe they didn't win a Nobel Prize for this." In 1956, Cream of Wheat urged parents to serve its hot breakfast cereal with a heaping scoop of bright pink ice cream. Meg Marco at The Consumerist talks about the Cereal Straw. The good news is, this product has been discontinued. The bad news is that it should have never existed in the first place.
Your responses and feedback are welcome!
Source: "The Truth About Your Kid's Breakfast Cereal!," ModernMom, 09/30/10
Source: "Behind the Shady World of Marketing Junk Food to Children," AlterNet.org, 03/23/10
Source: "Junk Food Ads," YouTube
Image of cereal mascot mashup by Todd Slater, used under Fair Use/Reporting.