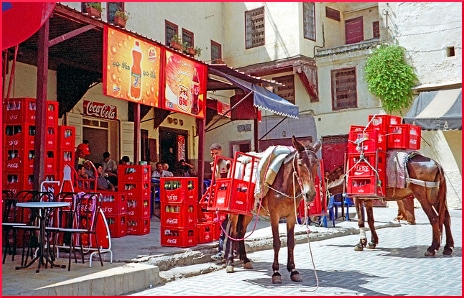 The CDC, or Centers for Disease Control and Prevention, is given a godlike level of credence by the public for reasons articulated by Alexa Erickson. She says we trust the CDC…
[…] to inform us of what is considered valuable for our health, what is working against it, and what we absolutely need to avoid for our safety. We try to be well-informed, but sometimes, if not often, it's hard to know what's valuable information, and who we can trust.
This summer, the World Health Organization (WHO) was preparing to make recommendations about sugar. The Coca-Cola Company wanted to influence WHO's thinking on the matter. They called in Alex Malaspina, founder of the International Life Sciences Institute (ILSI), which has a nice sound, but there is more to the story. Malaspina used to work for Coke, as a "scientific and regulatory affairs leader," or lobbyist.
Like any entrepreneurial fellow, he became a freelance consultant, one good enough to be hired by his former employer with no hard feelings. One of any lobbyist's top skills is social engineering, which is the ability to painlessly and disingenuously extract information and favors from people who should not be sharing information or doing favors. It appears that someone from the venerable Centers for Disease Control gave Malaspina an improper amount of help.
That someone was said to be Dr. Barbara Bowman, another former Coke employee, who went on to become director of the CDC's Division for Heart Disease and Stroke Prevention. Like any good professional networker, Dr. Bowman allegedly made "multiple attempts to aid Malaspina's relationship with WHO leaders…"
For USRTK, or U.S. Right to Know, Stacy Malkan wrote:
Alex Malaspina was able to ask for and receive regular input and guidance from a top official at the U.S. Centers for Disease Control and Prevention (CDC) on how to address actions by the World Health Organization that were hurting the food and beverage industry… Bowman suggested people and groups for Malaspina to talk to, and solicited his comments on some CDC summaries of reports…
Prof. Marion Nestle explained it like this:
The official appears to be interested in helping these groups organize opposition to "eat less sugar" and "disclose industry funding" recommendations… The invitation to dinner suggests a cozy relationship… This appearance of conflict of interest is precisely why policies for engagement with industry are needed for federal officials.
Among other improprieties, Dr. Bowman is said to have been instrumental in funneling CDC funds to one of ILSI's pet projects. When her divided loyalty aroused media attention and criticism, she resigned almost immediately and was gone by the end of June.
The very next month, the agitation quotient went up when evidence was found that Dr. Michael Pratt, the CDC's Senior Advisor for Global Health, had also been working very closely with Alex Malaspina's ILSI, the nonprofit "corporate interest group" founded and funded by Coke. USRTK reported that Dr. Pratt was also a professor at Emory University, described as "a private research university in Atlanta that has received millions of dollars from the Coca-Cola Foundation."
Carey Gillam adds this fascinating detail:
Indeed, Coca-Cola's financial support for Emory is so strong that the university states on its website that "it's unofficially considered poor school spirit to drink other soda brands on campus."
That isn't a consumer-product relationship; that's a cult.
(To be continued…)
Your responses and feedback are welcome!
Source: "CDC Executive Resigns After Being Caught Scheming With Coca-Cola," Collective-Evolution.com, 07/13/16
Source: "ILSI Wields Stealthy Influence for Food, Agrichemical Industries," USRTK.org, 06/28/16
Source: "More Coca-Cola Ties Seen Inside U.S. Centers For Disease Control," USRTK.org, 08/01/16
Photo credit: Dennis Jarvis via Visualhunt/CC BY-SA