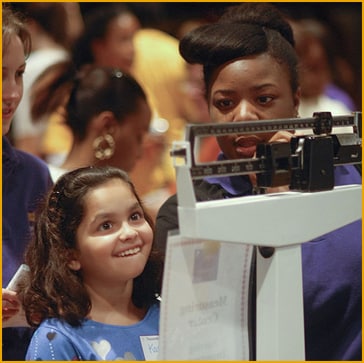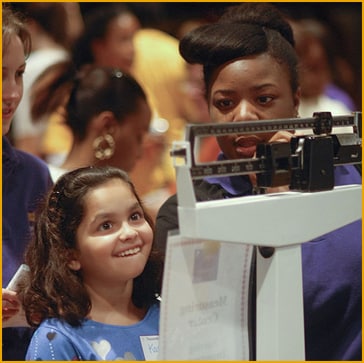 Some feel that promoting awareness of the childhood obesity epidemic should also be known as "fat-shaming," and that a wish to see healthier kids is the moral equivalent of "fat eliminationism."
Riz Khan says,
Health experts and advocates are concerned that the stigmatisation of obese persons may be the last form of acceptable discrimination. And the trend has severe consequences.
The page offers links to videotapes of Parts 1 and 2 of Riz Khan's show dealing with this issue. According to her sources, bias against the overweight and the obese has increased by 66% in the last 10 years. A person could challenge such a precise number — or not — but the fact is, such bias is a problem.
Khan goes on to say,
Beginning in early childhood, stigmatization based on weight may lead to suicidal thoughts, depression and binge eating. Obese girls are denied college entry at a greater rate and their parents spend less money on their education.
This whole debate heated up when, in the summer of 2010, Rebecca M. Puhl, Ph.D., and Chelsea A. Heuer, M.P.H., conducted a study, aiming to determine what kind of legislation the American public might support to try and prevent weight discrimination. This was at Yale University's Rudd Center for Food Policy and Obesity.
They found that…
… considerable public support for workplace laws that would prevent employers from refusing to hire, denying promotions to, assigning lower wages to, or terminating qualified obese employees based on their weight.
But most respondents stopped short of asking for obesity to be recognized as a disability, as defined by the Americans with Disabilities Act. The researchers also learned another interesting thing: In general, women are more in favor than men of laws to prohibit weight discrimination. Dr. Puhl strongly believes that weight bias, not weight, needs to become socially unacceptable.
This was confirmed by research at Purdue University, led by a doctoral student in sociology and gerontology, Markus H. Schafer. He and sociology professor Kenneth F. Ferraro used data from the National Survey of Midlife Development in the United States, which had collected information on 1,500 adults between the years 1995 and 2005.
Ferraro seems to suggest that a certain amount of stigmatization of the obese is the necessary price for society's greater good, saying,
Public health campaigns for weight control are needed, but the stigma that many obese persons experience also exacts a toll on health… We've seen considerable progress to address racial and gender discrimination in the United States, but the iceberg of weight discrimination still receives relatively little attention. This is an interesting paradox because as the rates of obesity rise in this country, one might expect that anti-fat prejudice would decline.
Schafer is quoted as saying,
As expected, those who were obese fared worse in overall health when they were followed up with 10 years later. But we found there was a difference among those who felt they were discriminated against and those who didn't.
This is from The Week,
A new study published in the journal Pediatrics concludes that parents react negatively and defensively when doctors tell them that their children are 'fat' or 'obese,' and would feel more motivated to help their kids slim down if the doctor instead used phrases like 'an unhealthy weight.'
The same article quotes a study from 2003, which illuminated the biased attitude that, sadly, many doctors hold toward obese patients.
Your responses and feedback are welcome!

Source: "Stigma of obesity," aljazeera.com, 04/09/08
Source: "Americans Support Laws to Prohibit Weight Discrimination," HealthCanal.com, 06/15/10
Source: "Stigmatizing obese people causes more health problems: Purdue University study," EurekAlert.org, 03/03/11
Source: "Should doctors avoid calling children 'fat'?," The Week, 10/03/11
Image by Nazareth College, used under its Creative Commons license.